In the wake of the success of the Apple iPad, there seems to be a virtually endless line of competing tablets on the horizon. Most of the attention is focused on the operating system platform that drives the tablet, but the battle for the processor that provides the tablets engine is also heating up. As chip manufacturers compete to establish a presence in tablets, though, AMD will be conspicuously absent from the melee.
The Engine Inside the Tablet
Most of the attention around tablets has focused on the OS platform. The Apple iPad runs on Apple's iOS, and has been a phenomenal hit. With retail distribution through Target, Wal-Mart, Best Buy, and Amazon–and now adding direct sales through AT&T and Verizon wireless stores–the iPad is everywhere. Meanwhile, Samsung, RIM, LG, HP, and others are all lining up to introduce rival tablets running on Android, QNX, Windows 7, and Web OS.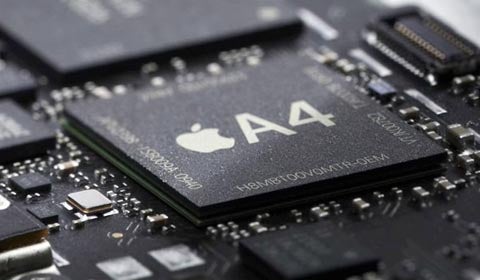 Under the hood, though, chip makers are also competing for tablet market share. The Apple iPad runs on a proprietary Apple A4 ARM processor. The Samsung Galaxy Tab has an ARM Cortex A8. The BlackBerry Playbook is also built on an ARM processor, but the PlayBook has a dual-core Cortex A9.
The Battle for Mobile Processor Dominance
ARM has emerged as a leading processor technology for smartphones and tablets–the Intel of mobile devices. That leaves other chip manufacturers struggling to make a mark and capture some of the tablet frenzy. For Intel and AMD–two major CPU players that are synonymous with servers, desktops, and notebooks–the challenge is to break out from the traditional mold and compete in the smartphone and tablet market.
Intel has big plans. Intel has been aggressively trying to reinvent itself and to engineer chips that meet the low power consumption (i.e. extensive battery life), and performance demands of mobile devices. Its Atom processors that have provided the foundation for netbook PCs are being adapted for tablets, and Intel is expected to be the engine inside upcoming tablets like the ExoPC, Asus EeePad, HP Slate, and Cisco Cius.
Sitting Out the First Round
Speaking to analysts while revealing third quarter earnings results, AMD CEO Dirk Meyer recognized that tablets will be a segment that AMD will want to compete in, but suggested that AMD will bide its time and cautiously wait for the tablet market to mature and for some of the initial dust to settle before jumping into the battle.
Sitting back to get a big picture view of what works and what doesn't for tablet processors makes some strategic sense. AMD can also benefit from letting ARM, Intel, Qualcomm and any other tablet processor players duke it out with each other and exhaust each other's resources before sneaking up from behind.
However, the cautious approach may very well backfire as well. Coming late to the tablet party–possibly a couple years from now–gives rival chip manufacturers plenty of time to establish a strong stake that may be insurmountable for AMD.