Adobe released two new security updates today. The patches for Adobe RoboHelp and Adobe InDesign are both rated Important, and Adobe recommends that affected users apply the necessary updates as soon as possible.
The details of the RoboHelp security bulletin explains, "A specially crafted URL could be used to create a cross-site scripting attack on RoboHelp installations. Adobe recommends users update their product installation using the instructions provided in the "Solutions" section above."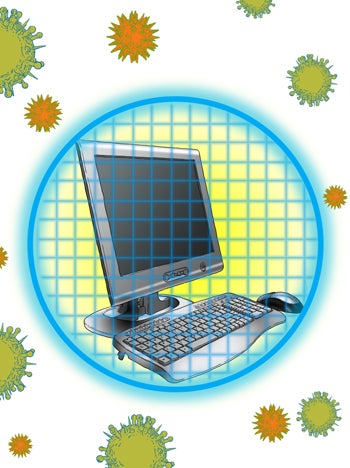 Unfortunately for Adobe RoboHelp users, the instructions provided above in the security alert are fairly convoluted. It's not as easy as simply executing the patch from Adobe and patting yourself on the back. It involves unzipping files, backing up files, and executing different patches depending on which version of RoboHelp is involved or how it is used.
The InDesign security alert describes the potential threat posed. "An important library-loading vulnerability has been identified in Adobe InDesign CS5 7.0.2 and earlier, InDesign Server CS5 7.0.2 and earlier, and InCopy CS5 7.0.2 and earlier. Exploitation of this vulnerability (CVE-2010-3153) could allow an attacker to load arbitrary libraries by tricking a user into opening a file located on a remote WebDAV or SMB share."
The instructions for fixing the hole are simpler than those for RoboHelp, but users must still determine whether InDesign, InDesign Server, or InCopy are in use, and download and apply the appropriate updates for the version(s) in use.
There is also an even easier way for those who rely on the inherent update features of the product itself. "Users can utilize the product's update mechanism. The default configuration is set to run automatic update checks on a regular schedule and can be manually activated by choosing Help > Check for Updates."
Adobe operates on a quarterly patch update cycle for Adobe Acrobat and Adobe Reader, but other Adobe products are patched and updated on an as-needed basis. Next month, Adobe will release Adobe Reader X which includes a sandboxing feature called Adobe Reader Protected Mode to provide better security controls.
It is worth noting that Adobe stresses that there are currently no known exploits for the vulnerabilities in either RoboHelp or InDesign.