EDITORIAL NOTE: After reading our initial report, Verizon Wireless contacted us with official pricing information. We have updated the story accordingly.
Verizon will move to a two- tiered data pricing plan on Oct. 28, but the changes will probably not affect most subscribers. Currently, Verizon charges $29.99 a month for an unlimited data plan that's required for all its smartphones, and that price won't change at the end of the month.
But Verizon will now add a $15/month smartphone pricing plan, with a data usage limit of 150 megabytes. If users use more than the allotted 150 megabytes, they simply roll to a new 150 megabytes of data, paying another $15.
Verizon will still keep its $1.99 per MB pay-as-you-go offering for users of feature phones. Verizon, unlike AT&T, has not rid itself of unlimited data plans for smartphones.
While unlimited data plans don't exist in the mobile broadband segment, Verizon at least is offering some nice prices on plans for new tablets (iPad): $20/month for 1 gigabyte, $35/month for 3 gigabytes, and $50 per month for 5 gigabytes of data. adjusted the caps on its mobile broadband prices.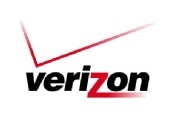 Right now, Verizon's mobile broadband service for MiFi, notebooks and netbooks tops out at 5GB monthly for $59.99, with a five-cents per megabyte overage charge. The new prices will actually be lower come October 28 — $50 for 5GB, and a new tier of data service will become available at 10GB per month for $80. If you need more data per month you can buy it for $10 a megabyte. Verizon is also planning on promotions, including a $35 version at 3GB per month. (There is a $10 per GB overage.)
The MiFi-enabled iPad will also use the same prices, and Verizon has added another special tier for the device at $20 for 1 GB per month. All prices are based on a 3G network. For those with multiple tablets or netbooks, the savings from the promotion can add up. If a company has 10 tablets, that would be a savings of $100 a month. Or if someone has the option of choosing new plans, the IT manager could pick a $35 plan of 3GB per month instead of the old 5GB monthly plan, saving $250 a month, or $3,000 from the year before.
For those looking at buying iPads, realize that rates for AT&T are simply $15 for 200MB per month, or $25 for 2GB per month. Anything above that rate will include $10 for each GB of overage, which could mean paying much more per month for a high-volume user.V erizon's new tiered prices offers more plans to fit individual needs.
So while many may complain about tiered data plans, the raw truth is that at least in Verizon's case, the new plans will likely save businesses and consumers money.
Reach or follow Barbara E. Hernandez on Twitter: @bhern .