Zynga might need a friendly neighbor to tend its Farmville crops for a little while, as the Facebook game maker gets ready for a court battle over privacy. The company behind Facebook games such as Farmville, Mafia Wars, and Cafe World was roped into a class-action lawsuit on Tuesday. The suit alleges that Zynga collected and shared the data of 218 million Facebook user IDs with advertisers and data brokers.
The class-action lawsuit alleges that Zynga violated federal law and its contract with Facebook by sharing user data with third parties. The suit seeks unspecified monetary damages as well as "injunctive relief to prevent continued privacy abuses."
The suit was filed in federal court in San Francisco, and was brought by Nancy Graf of St. Paul, Minnesota. Lead attorneys for the class-action lawsuit are Michael Aschenbrener of Edelson McGuire LLC and Kassra Nassiri of the San Francisco-based lawfirm Nassiri & Jung LLP.
Facebook UID Leak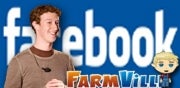 The class-action lawsuit comes on the heels of an investigation into data handling practices by The Wall Street Journal. The Journal reported that Facebook applications were transmitting Facebook User IDs (UIDs) to advertisers and Internet tracking firms. UIDs are unique numbers assigned to each Facebook account. The UID could be used to find a person's public profile page on Facebook and discover their real name and any public profile information. The Journal named Zynga games including Farmville, Texas HoldEm Poker and Frontierville among the Facebook applications transmitting user data to third parties.
The Journal's report has garnered a lot of controversy in just a few days, as well as interest from Congressmen Edward Markey (D., Mass.) and Joe Barton (R., Texas) leaders of the House Bi-Partisan Privacy Caucus. But opinion among critics is split over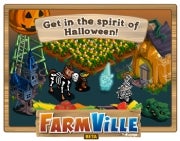 whether this so-called privacy breach is much ado about nothing or something more serious. Some critics say knowing a person's Facebook UID is as harmless as finding someone's name in the phone book. Others, such as the Electronic Frontier Foundation, see it as a systemic problem with how Facebook polices its third-party application developers.
Over the next few months, it could be left up to the court to decide whether the latest Facebook privacy gaffe warrants monetary compensation and court-ordered sanctions.
Zynga could not be reached for comment in time for this story, but I will update this post if the company responds with a statement.
Connect with Ian Paul (@ianpaul) and Today@PCWorld on Twitter for the latest tech news and analysis.