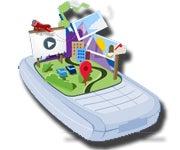 Google announced that its mobile applications store Android Market has hit the 100,000 apps milestone, surpassing competing stores from BlackBerry, Nokia or Palm. However, Android Market is only the number two app store around: Apple's App Store hosts three times as many. If Google wants to catch up with Apple, then it will have to address some Android Market issues many are complaining about.
It took Android Market 20 months to hit 100,000 apps, nearly two years since the store opened for business. Apple, now raking over 300,000 apps, managed to reach the 100,000 milestone a little bit faster, a just over 16 months. Considering the average time a developer can get an app up in the Android Market is six minutes, compared to at least four days for the App Store, why is Android lagging so much behind Apple? It's not like Google doesn't claim that it activates more Android phones than Apple does iPhones.
Availability could be one issue. Apple currently allows developers to sell apps through the App Store in almost 100 countries, while Android Market is available in 46 countries. Out of these 46 countries, people can purchase apps only from 13 (33 countries only can download free apps). The lack of a broader market for developers to sell their apps does not hold the flag for Android Market against Apple's mammoth international operations.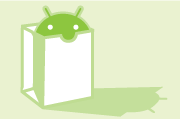 Apple's App Store is not the easiest place to discover apps (if the Genius feature doesn't do it for you), but it can get worse with Android Market, where it is difficult to sift through apps, and you can't sort by rating or recently added either. On some versions of the Android Market you don't even get screenshots of the application itself, and the descriptions are limited (to 325 words).
From a user perspective, Apple makes it easier to find new apps and sort by date added, popularity or name, and also compiles top charts for each category. With the Android Market, if you don't know what you are looking for, you can get lost very easily. To top it off, developers are also condemning Google's choice to use the its Checkout service to process payments from the Android Market (that's why Google is rumoured to work with PayPal now).
Despite still going strong, Android's openness could be Android Market's demise. Verizon is working on its own application store for Android, and Amazon seems to go in the same direction, something that could curb the expansion of the Android Market in the long run. If Google doesn't fast-track Android Market availability and feature improvements, at this pace, it won't catch up with Apple's App Store any time soon.
Follow Daniel Ionescu and Today @ PCWorld on Twitter