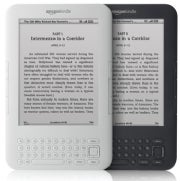 Amazon is at it again: boasting about random and vague sales statistics regarding the new Kindle device that the online retailer announced in July.
The company said recently that sales for the new version of the Kindle between August and October 2010 have surpassed Kindle 2 sales between October and December 2009. In other words, Kindle 3 has been more popular during its first three-month sales period than the Kindle 2 was during the 2009 holiday season.
That sounds impressive, and Amazon's announcement gave the online retailer a chance to brag about how the Kindle will probably break sales records during the holiday season this year.
But the problem is that Amazon never includes any hard numbers when reporting its supposedly high sales. Amazon has been saying for some time that the Kindle is the online retailer's most popular item. But that means absolutely nothing. For all we know, the company sells one million Kindle devices per year, and 100,000 units of everything else in its catalog. That may be unlikely, but without real numbers it's hard to know for sure.
Amazon has a tradition of playing these stupid mind games with the press. The company said in July that it sold 143 Kindle e-books for every 100 hardcover books between May and July of this year. That may look like real numbers, but for all we know the company only sold 429 e-books and 300 hardcover books during that period. Again, unlikely, but how do we know for sure?
Amazon really took the cake for its silly numbers game last December when the company announced it had sold enough 8 GB iPods during the holiday season to play 422 years of continuous music. The company also claimed it had sold enough Blu-ray disc players during the 2009 holiday sales blitz that if you lined up all the players side-by-side they would stretch for more than 27 miles. Huh?
Contrast that with Apple, another company that loves to talk about sales records and milestones. At least Apple loves to crow about exactly how many devices it's selling, right down to the iPad little Jimmy Sanderson bought at the Best Buy in Bloomington, Indiana last Thursday.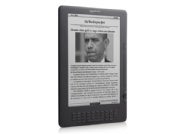 Granted, this can get a little tiring like the time Apple boasted about its one-millionth iPad sold on May 3, its two millionth on May 31 and its three millionth on June 22. But, hey, at least they were using real numbers instead of some random statistic that would be more at home in the Guinness Book of World Records than a quarterly sales announcement. "Hey look, we sold more Kindles in Q2 FY2010 than the weight of three pregnant Kenyan elephants." Good for you.
Oh, did I mention that Amazon said it sold more Kindle books than print books for the top 10, 25, 100, and 1,000 bestselling books on Amazon.com during the past 30 days? Wonder what that actually means? Me, too.
Come on Amazon, quit the games and give us some real sales statistics to discuss.
Connect with Ian Paul ( @ianpaul ) on Twitter.