Google is readying a revamped version of its mobile operating system Android that will show up on a Samsung phone November 8, according to Internet reports. The phone, dubbed unofficially Nexus Two (after Google's landmark Nexus One phone launched in January) is speculated to be the first device to feature Android OS 2.3 (Gingerbread), according to the Website Android and Me.
The Nexus Two will reportedly not use Samsung's TouchWiz user interface and instead stress a bare-bones Android OS featuring core Google software and applications that highlight the new Gingerbread OS. (See Related: More Android 3.0 'Gingerbread' Details Revealed)
There's also word that the highly rumored device may be just a refreshed Samsung Galaxy S minus Samsung's TouchWiz overlay, according to Gizmodo. Once again, details about the purported Samsung Nexus Two are scarce, but here's the latest buzz about Samsung's rumored new Google device.
Nexus Two: Codename or Real Moniker?
Following its blog post from Thursday, Android and Me now believes the new Samsung phone will not be called the Nexus Two when it launches. It turns out Nexus Two was just a codename for the device, and the blog is not sure what the actual name will be.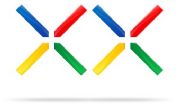 This claim kind of makes sense if Samsung is just planning on releasing a pure Google experience device–a handset that uses the standard Android interface and includes proprietary Google apps for services such as Gmail and Google Sync. Since the recently discontinued Nexus One by HTC was a pure Google experience phone, using the codename Nexus Two makes a lot of sense for Samsung. Especially if the Nexus Two is going to be a similarly pure Google experience.
Hands On: Kinda Sorta
An anonymous source has told Gizmodo that the Nexus Two is in fact a real device, and the source claims to have spent some time using the device. Unfortunately, the source wasn't able to supply any pictures for the device, and instead Giz settled for a hands-on description. The so-called Nexus Two is purportedly sporting a 4-inch AMOLED screen and front-facing camera, and looks similar to the Galaxy S. That's about all the details the source could glean, and it's not clear if the Nexus Two would have the same internal features as the Galaxy S such as a 1GHz Hummingbird processor and a 5-megapixel rear-facing camera.
Meddling Muddles Android
Despite a large number of Android handsets on the market, some critics have bemoaned the lack of pure Google experience phones. Many Android phones now come loaded with carrier-specific crapware apps that cannot be removed. Manufacturers have also gotten into the habit of slapping their own overlays onto their Android handsets such as Motorola's MotoBlur, HTC's Sense UI, and the aforementioned Samsung TouchWiz. These overlays tend to have different navigation schemes and can be confusing when switching from one Android phone to another.
Samsung's Fascinate (a Galaxy S phone) is probably the most egregious example of Android corruption. Not only did the phone feature TouchWiz, but Verizon switched out the device's Google search and Google maps features for Microsoft Bing services.
Nexus One's Glorious Experiment
Besides being a pure Google phone, the Nexus One was also a Google experiment with the U.S. cellular carrier model. Google only sold the Nexus One through its online store and you were supposed to choose from any of the four major U.S. carriers for your network service. That didn't happen, however, and users had to choose between buying an unlocked device for $529 or opting for a subsidized device from T-Mobile. Verizon and Sprint nixed Nexus One support and Google had to produce a special Nexus One to be compatible with AT&T's 3G service.
It's unlikely that Samsung would dare to tread where Google failed with U.S. carriers. But the rumored Samsung Nexus Two as a pure Google phone would still be a welcome change from all the bloated and mucked up Android phones currently available. Regardless of how many carriers offer the rumored Google experience device.
Connect with Ian Paul (@ianpaul) and Today@PCWorld on Twitter.