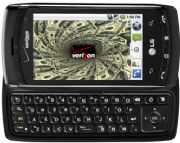 Does Verizon's payout of $77.8 million for duping its customers make you feel better? Even if you're one of Verizon Wireless' 15 million customers due to receive an estimate $3.52 refund, it shouldn't.
Once again, a major telecom has gotten away with just a slap on the wrist after mistakenly dipping into its customer's wallets with unexpected charges. Verizon Wireless on Thursday said it would pay $52.8 million in refunds to 15 million customers overcharged by the carrier. The wireless provider, in an agreement with the Federal Communications Commission, agreed to cough up another $25 million to the U.S. Treasury for its bad behavior for a total of $77.8 million in payouts and fines. Verizon Wireless says it will also "put in place additional improvements to resolve issues that caused these accidental charges."
Editor's Note & Correction: Verizon Wireless contacted PC World and stresses it was never fined by the FCC for mistakenly billing its customers. Verizon Wireless has also expressed disappointment that the author of this blog didn't offer a link to Verizon's official statement regarding this matter which can be found here . Two reference in this post have also been corrected. Originally the author referred to voluntary payments as "fines".
The agreement comes after Verizon in early October said it would pay back up to $90 million to customers without unlimited Internet-access plans who the company says were "mistakenly" overcharged for high data usage.
This isn't the first a major wireless carrier has been caught with its hand in the cookie jar. Big telecoms have been paying fines to governments and dealing with dissatisfied customers about overcharging for years.
But can we really expect that insignificant fines will convince wireless carriers to follow the straight and narrow path in the future? Verizon Wireless posted revenues of over $60 billion in 2009 making its total payout and fines for the overcharging fiasco well under 1 percent of its total earnings.
These days' settlements and fines appear to be just part of the cost of doing business in the wireless industry.
Just take a look at some of these past examples of disgruntled customers and sneaky fees from wireless carriers:
-In 2006, Cingular (now AT&T) and Verizon Wireless were the target of separate federal class-action lawsuits. Customers from both providers said they were charged $2 or $3 a month for Roadside Assistance, a service the customers said they never ordered.
-Cingular was also the focus of customer anger after the AT&T merger when it charged customers an $18 transfer fee just for switching over to the company's GSM network.
-In 2004, the California Public Utilities Commission fined Cingular $12.1 million for knowingly signing up more customers than its network could handle.
-In 2008, Sprint came under fire from unhappy customers over its early termination fees (ETFs).
-The FCC has looked into ETFs in 2008, and again in 2009 after Verizon doubled its ETF for so-called advanced devices such as the Motorola Droid.
-In 2009, the U.S. Government Accountability Office estimated that 34 percent of wireless users have (PDF) found unexpected charges on their cell phone bills.
There and Back Again
The recent fine levied against The $25 million Verizon volunteered to pay the U.S. Treasury barely makes a dent in the company's bottom line. And regulators have clearly not been able to stem the tide of mysterious fees and overcharging in the past. So why should we expect anything to change this time around?
In fact, things could get a whole lot worse. Sprint recently announced a "mobile wallet" program that will let you pay with your credit card via your smartphone. AT&T is also starting a trial program that will let you charge online purchases for times such as music and movies to your cell phone bill at interest rates similar to a credit card, according to Businessweek.
If the GAO's estimates are right and 34 percent of wireless users are already getting dinged with unexpected charges from their carrier. Imagine what could happen to your bill once wireless carriers get into the consumer credit business.
Connect with Ian Paul (@ianpaul) and Today@PCWorld on Twitter.