A flood of computer tablets is scheduled to hit the market in the next few months, but can any of them cut into iPad's market share?
Acer will start selling its first 5, 7, and 10-inch tablets from $299 to $699 on Nov. 23, although what exactly will be for sale is still under wraps. CEO Gianfranco Lanci says he expects the lower-priced Acer to quickly garner 15 to 20 percent of the tablet market. Hubris aside, the tablet's $299 price will likely be much of its attraction.
Asus also announced it will be launching several tablets with an array of prices for its 7, 10, and 12-inch screens this December through March 2011, according to Digitimes. Previously CEO Jerry Shen said that Asus would be selling for $1000 a 12-inch Windows tablet with a docking station that turns into a laptop. The company also plans to offer an Eee Pad, screen size unknown, using the Android platform for $399 in March, $100 less than the lowest-end iPad.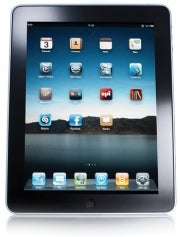 While specs are still sketchy on the Acer tablet, the idea of multiple tablet computers for less than $400 bodes well for cash-strapped businesses. While Asus has been criticized for the late timing of its launch, a recent poll suggested that as many as 14 percent of Americans are looking to purchase a tablet computer in the next year.
Christmas shopping will motivate some consumers to buy tablet computers, but most manufacturers are looking at the iPad's success in business and realizing a cheaper yet effective tablet could be a much-needed and lucrative rival. Because of that, Asus rolling out its products at the end of the year isn't a bad idea if it plans to connect with businesses rather than consumers.
iSuppli predicted that 2011 would be the first real year of iPad rivals and that by 2012, its hold on the tablet market would be broken and tablet market share more evenly distributed. If that's the case, then the launch of several machines at the end of 2010 fits into that projection.
However, with few people handling either Acer or Asus tablet computers yet, it's hard to say if users will find the machines as intuitive to use or as easy to find as the iPad. Their lower prices will likely drive customer interest. We need more diversity in the tablet market and the products from Acer and Asus are welcome and inexpensive additions.
Reach or follow Barbara E. Hernandez on Twitter: @bhern.