Bluetooth technology allows for hands-free mobile phone use, as well as for listening to music and audio files stored on your Android phone (not to mention a proliferation of Borg sightings). Pairing your smartphone with a Bluetooth headset or other device increases your phone's usability.
However, just because your smartphone can detect a Bluetooth device, that doesn't mean it can access the device's features–an iPhone might recognize a keyboard or printer, for instance, but it can't pair with either to type or print. Most smartphones have a built-in detector for recognizing Bluetooth-enabled devices, but you might encounter some bumps in the process.
Step by Step: Android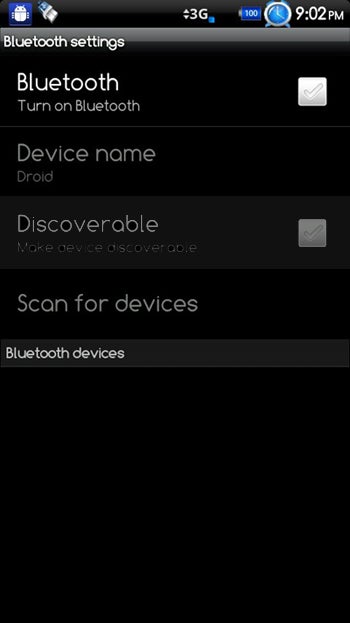 Step 1 Go to Home, Menu, Settings, Wireless & Networks, Bluetooth Settings to find this feature.
Step 2 Select the Bluetooth box to turn on enabling. Hold the headset near the smartphone. Tap Scan for devices.
Step 3 Wait for the name of your headset to appear, and then tap it. This connects the headset to the smartphone. On the T-Mobile G1, for example, the path is Home, Menu, Settings, Wireless Controls, Bluetooth Settings.
Step 4 If the smartphone doesn't automatically pair, enter the passcode given with your headset.
Step by Step: iPhone
Step 1 Go into Settings, General, Bluetooth, and set Bluetooth to ON.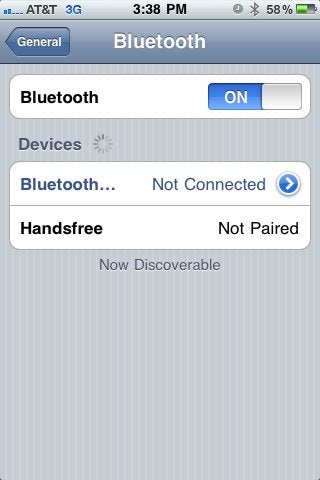 Step 2 If you have the iPhone Bluetooth headset, connect the iPhone Dual Dock or the Bluetooth travel cable via the USB port on your computer. This process automatically pairs the Bluetooth device with the iPhone.
Step 3 For third-party headsets, first ensure that the headset is compatible with the iPhone. Browse to Settings, General, Bluetooth. Follow the instructions included with the headset to put it into discoverable mode (this usually involves holding down the power button for a few seconds). The headset should soon appear in the list of devices on the iPhone; select it to pair it with the iPhone. If the iPhone asks for a security code, enter 0000 and select Connect. Try entering 9999 or 1111–two other common security codes–if 0000 doesn't work.
Check the third-party headset's user manual for additional instructions on setting up or pairing if the above instructions do not work.