The move by Google to sue the United States Department of the Interior (DOI) over perceived favoritism that leaves Google out in the cold could backfire. Assuming the DOI has good reason for excluding Google Apps from its bidding process, the legal wrangling will make a very public spectacle of the weak spots in Google's cloud-based productivity software.
According to the complaint filed with the US Court of Federal Claims, Google and an Ohio-based service provider, "protest DOI's specification of the Microsoft BPOS-Federal solution on the grounds that such specification is unduly restrictive of competition," adding, "the DOI's 'Limited Source Justification' constitutes a sole-source procurement that is arbitrary and capricious, an abuse of discretion, and otherwise contrary to law."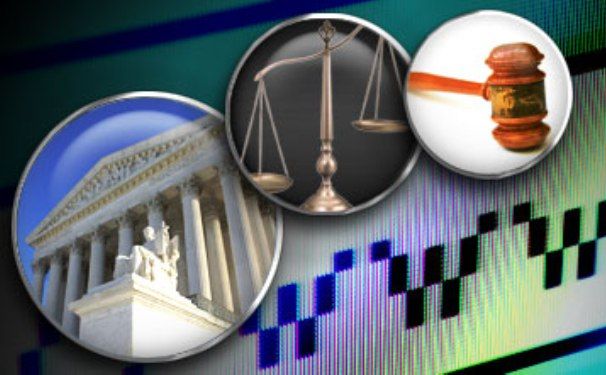 We can't have government agencies showing undo favor for a particular vendor, or excluding potential bids based on arbitrary choices or an abuse of discretion. However, if the DOI has a reasonable justification explaining why Google Apps is not an acceptable solution for the agency, the law suit will expose that weakness and provide other potential Google customers with cause to avoid it as well.
The DOI is an agency of the United States government. It is not only prudent, but mandatory, that security should be a primary consideration for any software procurement–especially a cloud-based solution that could expose sensitive communications and information over the Web. If Google Apps is not capable of delivering acceptable security controls, suing the government will bring attention to that weakness.
The DOI does not appear to have been capricious in its exclusion of Google. The DOI requires that any new cloud system store communications on a server dedicated to messaging for federal agencies, but Google's solution combines e-mail from federal, state, and local governments together. Responding to the Google suit, the DOI claims that extensive research led to the conclusion that only Microsoft BPOS-Federal is capable of both providing the services and functionality the department needs, while also meeting the security requirements of the agency.
Google has been aggressive in competing against Microsoft Office and trying to get a step ahead of Microsoft in delivering office productivity as a cloud-based platform rather than locally installed software. In terms of the actual features and capabilities of the office productivity tools themselves, Google is at least comparable and worthy of head-to-head comparison with Microsoft Office based on bang for the buck.
Google's most noteworthy competitive win to date is the City of Los Angeles. While winning the contract to deliver cloud-based office productivity and messaging for the 30,000 plus users within the City of Los Angeles appeared to be a coup at the time, the fact that implementation of the project is on indefinite hold due to security concerns supports the DOI decision to exclude Google Apps, and illustrates that Google's products may not be adequate for businesses or organizations that consider security a requirement.
Unfair or arbitrary favoritism by the government should be fought. But, if Google Apps is not capable of providing adequate security, suing the government simply highlights that fact and could cause more customers to think twice about relying on Google Apps.
Note: When you purchase something after clicking links in our articles, we may earn a small commission. Read our affiliate link policy for more details.