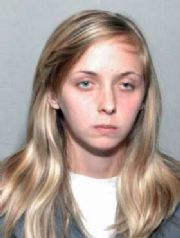 A 22-year-old Jacksonville mother shook her baby to death while playing Farmville, and has pleaded guilty to second-degree murder and could face life in prison.
Alexandra V. Tobias was arrested after her son, 3-month-old Dylan Lee Edmondson, was pronounced dead in a hospital around 10 a.m. on January 19, 2010. According to The Florida-Times Union, "she told investigators that she became angry because the baby was crying while she was playing a computer game called Farmville on the Facebook social-networking website."
According to the arrest report, the baby started crying as she played an online game (identified as Zynga's social networking Farmville by prosecutor Richard Mantei), so she shook the baby to quiet it down. Police say that the baby's head may have hit the computer during this shaking.
Tobias, an unemployed high school graduate, then put the baby on the couch and stepped out to compose herself with a cigarette. While she was outside, the dog knocked the baby off of the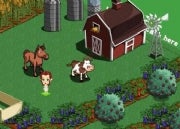 couch and the baby started crying again. She picked the baby up and shook him again, before finally calling an ambulance when she realized he wasn't breathing.
According to court records, this arrest violated a six-month probation she had been serving (beginning just a few weeks prior) after pleading "no contest" to a domestic battery charge. Tobias entered her "guilty" plea on October 27, 2010 before Circuit Judge Adrian G. Soud. A second-degree murder charge is punishable by up to life in prison, though the state guidelines generally call for 25 to 50 years.