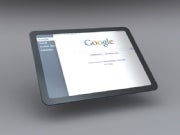 Google says it will release a Google-branded Chrome OS smartbook in November to be followed a month later by Chrome OS netbooks from Hewlett-Packard and Acer. The Google-branded netbook would not be sold through stores, but through an online store similar to Google's failed experiment with its Nexus One smartphone, according to Digitimes. The Taiwan-based news outlet also says that computer maker Asustek will wait and see what sales are like for the first round of Chrome OS devices before producing an Asus-branded Chrome OS netbook.
This latest report follows speculation in mid-October that Chrome OS netbooks could land on store shelves as early as November 11. There has been a fair amount of attention and excitement surrounding Chrome OS since its announcement over a year ago. But with Apple's introduction of the new MacBook Air is Google's Chrome OS already old news?
Google first announced Chrome OS in July 2009 as a lightweight Web-focused alternative to Linux and Windows for netbooks. Chrome OS is basically Google's Chrome Web browser on top of a Linux kernel. The new netbook OS promises a quick start-up time to get you on the Web faster, and will run exclusively on hardware using solid-state drives. Google is also planning on launching a Chrome Web Store to run alongside the new netbooks giving users easy access to Web applications.
Chrome OS vs. MacBook Air
Chrome OS netbooks may have been hot news a year ago, but Apple's recent MacBook Air refresh may have prospective Chrome OS users thinking twice. Just like Chrome OS netbooks, Apple's new ultraportable computers ditch the hard drive for flash storage. The new laptops also promise iPad-like instant on capabilities–in other words virtually no start-up time. New MacBook Air users will also get access to
Apple's Mac App Store in mid-January when the online retail store becomes available to all OS X Snow Leopard users. Apple is offering 11- and 13-inch versions of the new computers and describes them as an iPad-MacBook hybrid.
One major advantage Google Chrome OS netbooks could have over the MacBook Air is pricing. It's not clear how much a Chrome OS netbook would cost, but the devices are expected to be priced around $400. Pricing for Apple's new MacBook Air lineup ranges from $999 to $1599.
Beyond the price tag, Apple's MacBook Air devices will have several features in its favor compared to forthcoming Chrome OS netbooks. For one thing, the Air has a complete desktop operating system instead of just a fancy Web browser like Chrome OS. The Air also has a full-sized keyboard and trackpad, and it's unclear if Chrome OS netbooks will follow suit. Finally, the Mac App Store could be a big winner for Apple since it will be a curated one-stop shop for desktop applications similar to the iTunes App Store for iOS devices. Google's Web Store, meanwhile, sounds like it will be little more than a glorified catalog of all the so-called Web apps you can already find online.
Little is known about what the first round of Chrome OS netbooks will look like, but Google and its partners certainly have their work cut out for them. Not only does the new netbook platform have to go up against an Apple laptop with similar features, but Chrome OS also has to contend with a slew of Windows- and Linux-based netbooks that are already available.
Connect with Ian Paul ( @ianpaul ) on Twitter.