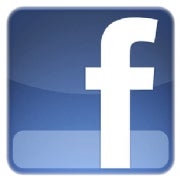 Google Me better hurry up and make its debut because Facebook's clasp on the social Web is ever-tightening, and its recent deals with EA Games and Bing mean less breathing room for competitors.
Facebook and EA Games inked a 5-year "strategic relationship" that makes Facebook Credits the sole payment method for microtransactions in EA's Facebook games, which include two in the top 10: Pet Society and Restaurant City. EA's licensed products, Scrabble and the upcoming Monopoly, also strive to tap into the real-life pockets of Facebook's 200 million-strong game-playing population.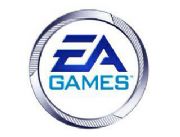 And boy are those people spending money on Facebook. Zynga — creator of the bane of my existence, FarmVille — is expected to rope in $500 million this year, of which Facebook will take 30 percent, or $150 million. Deals with Zynga, Crowdstar, Disney's Playdom, and now EA means Facebook has control of all the major social game companies — and that's a lot of bank, given Facebook's 30 percent slice of the profits.
Overall, Facebook Credits should nab the site $835 million in 2010, and sales of Facebook Credits at Target stores will be an inspiration for many to stuff shopping carts (to buy things like, um, hats for sheep, or something).
Let's not forget the deal between Facebook and Bing, Google's main search competitor. In June, Microsoft announced that social search — wherein Twitter and Facebook updates appear in search results — was coming, and has now completed its deployment.
This announcement is perfectly timed. Google just had to settle its bounty of Buzz lawsuits: a bullhorn broadcast of Google's ongoing problems with online privacy. This, contrasted against Bing's promises to offer a safer, cleaner integration with Facebook, is an embarrassing coincidence.
Now that we've determined that Facebook basically has the social Web on a leash, what's Google doing with Google Me? Twiddling its thumbs, apparently. To its credit, Google has made a few major scores in the online games market by purchasing virtual currency platform Jambool, mobile game firm SocialDeck, and Slide, a media company that develops games, widgets, and applications designed for social networks.
But check out these companies' wares: SocialDeck's games include "Shake & Spell," "Pet Hero MD," and "Color Connect." Slide made the widgets SuperPoke, FunSpace and Top Friends. Compared to Monopoly — the best-selling board game of all time — those offerings look, well, crappy.
Google had better lace up its boxing gloves and start punching hard (harder than a SuperPoke, in the very least) if it wants Google Me to become something other than another sad-eyed Buzz.