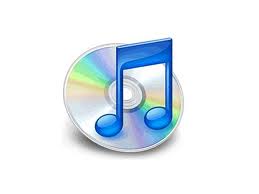 Apple says it will triple the length of song previews in iTunes from 30 to 90 seconds.
With 90-second clips, iTunes song samples should at least be long enough to hear a chorus and verse.
Digital music distributor Symphonic Distribution broke the news on Tuesday via its blog, and CNet later confirmed. Apple sent a letter out to record labels, informing them that song sample length times will increase for songs over two minutes and 30 seconds long. All labels are required to do is continue to make their content available on the iTunes Store, which will signal their acceptance of the terms (if labels don't want to participate, they can always leave, which they of course will not because iTunes is huge).
Longer song samples are great, but the real question is this: why won't Apple let people listen to entire songs on a trial basis? After all, Google and Bing already stream individual songs when you search for them by name, and MySpace lets you create playlists of streaming music.
I can think of a couple reasons. First, I'm guessing Apple would have a harder time negotiating with rights holders for full samples. Apple reportedly hasn't even finished all negotiations on 90-second samples, but apparently the company feels confident enough to go ahead and announce the longer samples to record labels. Arranging for full song streams might be trickier, because they'd no longer qualify as "clips," as defined in Apple's agreement with labels.
Also, there's evidence that full song samples aren't as good at selling music. Researchers at Robert Morris University found that 60-second, high-quality samples are optimal sales drivers among a test group of 90 college-age students. But once a song is given away for free, a much larger percent of people listen once and don't buy.
I'm a bit skeptical of the study, which also notes that peer recommendations are the most common deciding factor in music purchases. I'd think that full song samples would make recommendations easier, especially now that Apple has its own iTunes social network in Ping.
In any case, longer is certainly better for music buyers–even if the clips aren't long enough for you to hear the coda.