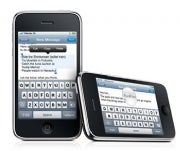 If you noticed that your iPhone 3G or 3GS started running more slowly and/or crashed more often after you upgraded to the iOS 4, you're not alone.
A class-action lawsuit filed last week against Apple alleges that Apple practiced "unsavory, dishonest and deceptive" business practices by releasing iOS 4 for iPhone 3G and 3GS users and touting it as an "upgrade."
According to the complaint, filed in the Superior Court of San Diego on October 29:
"The true fact of the matter, as verifiable by information technology experts, is that the iOS4 is a substantial 'downgrade' for earlier iPhone devices and renders many of them virtually useless 'iBricks.'"
The lead plaintiff in the case, San Diego resident Bianca Wofford, says after she installed iOS 4 on her iPhone 3G, she noticed "significantly reduced speed, the inability to use previously downloaded/purchased applications, and an overall substantially decreased functionality and decreased reliability of the device." Wofford then learned she would be unable to restore her iPhone to its previous state (iOS 3.X) without engaging in "hacker" activities that would void her warranty. She claims that, because of the phone's decreased reliability and functionality, she has personally suffered harm and economic loss.
The suit is seeking class-action status, where the class will be defined as any Californian iPhone 3G/3GS users who downloaded and installed the iOS 4 software between June 1 and September 30.
The complaint reads (PDF, courtesy of Wired):
"In essence, APPLE knowingly and intentionally released what it called a system software 'upgrade' that, in fact, made hundreds of thousands of the Third Generation iPhones that were exclusively tethered to AT&T data plans 'useless' for their intended purpose. Since the release of iOS4 in conjunction with the sale and release of the Fourth Generation iPhone, or the iPhone 4 in June 2010, APPLE has falsely, intentionally and repeatedly represented to owners and consumers of the iPhone 3G that its new operating system for the device, iOS4, was of a nature, quality, and a significant upgrade for the functionality of all iPhone devices, when in fact, the installation and use of the iOS4 on iPhone 3G resulted in the opposite — a device with little more use than that of a paper weight."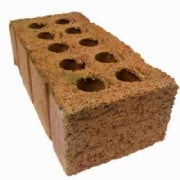 The lawsuit, while somewhat sensational ("iBrick," really?) did not come entirely out of left field — plenty of iPhone 3G and iPhone 3GS users began seeing issues with their devices after upgrading to iOS 4, as evidenced by the 1,625 responses to this Apple Support topic and this YouTube spoof video.
Several months after iOS 4 was released in the summer, Apple said iOS 4.1 update would fix both the iPhone 4's antenna problems and the iPhone 3GS's iOS4 problems. Informal Lifehacker tests showed only a very slight improvement, however.
The lawsuit is a bit far-fetched in its wording. Plenty of iPhone 3G/3GS users — myself included — found the "upgrade" to be more of a problem than a fix, but my iPhone 3G is far from bricked. Or…well, maybe I wouldn't know, because I went out and bought an iPhone 4 about a month after upgrading. Which, of course, is exactly what Wofford is accusing Apple of trying to do — incentivize iPhone 3G/3GS users to really upgrade.