Once T-Mobile's latest commercials claimed that the wireless carrier has the largest 4G network in the nation, the sniping began. But it didn't all come from competitors like AT&T and Sprint, but also bloggers calling it a "4G forgery," as if advertisers and marketers always told the truth. The truth is that T-Mobile is being as honest as any other wireless carrier.
Last month, the International Telecommunications Union (ITU), a United Nations agency which creates global standards for communications technology, assessed existing networks and determined that neither WiMax, operated by Sprint Nextel and partner Clearwire, nor Long Term Evolution (LTE), soon to be launched by Verizon, could be called 4G networks.
Only the LTE-Advanced and WiMax 2, which are only in the demo stage, would be considered a true 4G network. In essence, all American carriers are lying if they say they are 4G.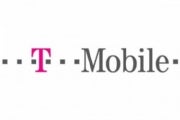 There are ways to get around it, with carriers creating a new "G," or generation, for each new technological advance even if it's not actually up to global 4G standards. And it's likely carriers will continue to muddy the waters because more than half of consumers have no idea what 3G or 4G means, according to the Wall Street Journal.
T-Mobile justified naming its phone "myTouch 4G" by saying that although its network is technically a 3G HSPA+ network, its connection speeds are equal to that of 4G networks. And although its speed was impressive (4.5Mbps downloading and 0.66Mbps uploading in a couple of tests) the T-Mobile smartphone, featured in T-Mobile ads across the country, is still not really on a 4G network. (True 4G speeds would exceed 100Mbps for downloads, according to the ITU.)
But if the handset's connection speeds are as fast as anything else on the market, then what does it matter? It matters because although most people don't know what 4G really is, they still want faster connection and download speeds. Anyone choosing between a 3G and 4G wireless network device will likely choose 4G, because it's the latest and likely the fastest. Carriers know this and will claim the name whenever possible.
Businesses should be aware that true 4G speeds, as defined by the ITU, likely won't be sold until late 2011 or 2012. Until then, the public will have to wade through the 4G hype and test individual devices for connection speeds. However, don't judge T-Mobile too harshly for exaggerating its capabilities, because it's just doing what other carriers before it have already done.
In Video: 4G Phones of the Future on PCWorld Podcast 70
Reach or follow Barbara E. Hernandez on Twitter: @bhern.