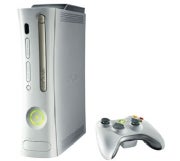 Recent reports of a managerial shakeup at Microsoft — specifically the departure of two key executives from the company's entertainment division that makes mobile phone software, Xbox game consoles, and Zune media players — is a yet another strong indication of Redmond's internal turmoil. Robbie Bach is retiring as chief of Microsoft's entertainment group, and J. Allard, seen as one of the visionaries behind the successful Xbox platform, is also leaving the company.
Redmond has its share of problems in the rapidly evolving consumer tech market. While Microsoft continues to dominate in its two core, and highly profitable, software markets with Windows (desktop operating systems) and Office (productivity software), it has failed thus far to match the success of key rivals Apple and Google in the mobile arena.
In fact, recent developments indicate that Redmond is losing both market share and industry influence in the mobile space. Here are five examples:
Will managerial reshuffling help Microsoft become a player in the mobile market? If Redmond's Windows Phone 7's efforts don't pay off, the company will face yet another setback in its battle to catch up with Apple and Google.
Contact Jeff Bertolucci via Twitter (@jbertolucci ) or at jbertolucci.blogspot.com .