A new survey shows consumers are "overwhelmingly leaning" toward the iPad instead of netbooks, and cheap laptops are also taking a toll on netbook sales. The study, which surveyed more than 1,000 U.S. consumers, was commissioned by consumer electronics site Retrevo.
Apple's iPad has proven popular with shoppers, as more than one million devices have already been sold. That popularity is hurting netbook sales, says the survey, as the iPad offers many of the same advantages that netbooks offer over a traditional laptop, such as higher portability and longer battery life.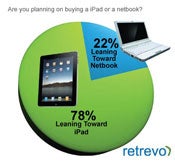 The Retrevo survey asked consumers whether they are planning on buying an iPad or a netbook: 78 percent said they would be choosing an iPad, while only 22 percent would choose a netbook.
Respondents were asked whether they held off on buying a netbook after Apple CEO Steve Jobs unveiled the iPad in January. 30 percent answered that they did, and consequently bought an iPad, while 40 percent did hold back but eventually bought a netbook instead. 30 percent of respondents said they did not hold back and just bought a netbook.
Regular laptops are still popular with U.S. consumers, the survey shows, especially the cheap lower-end models. 65 percent said they would go for a laptop instead of a netbook when faced with the choice this year.
Those who preferred netbooks over laptops or iPads said that the main feature that attracted them to a netbook was the smaller footprint of the machines (55 percent), while 20 percent considered price, and 19 percent considered battery life as the main trait.
Analysts say however, that the iPad won't cripple sales of netbooks, at least not this year, mainly because the $200 or so gap in pricing between the two types of devices. Jeff Orr, an analyst with ABI Research, reportedly said earlier this month that just one percent of potential netbook buyers would be impacted by tablets, like the iPad.
What are you going to buy this year: an iPad (or any other tablet) or a netbook? Sound off in the comments.
iPad (2010)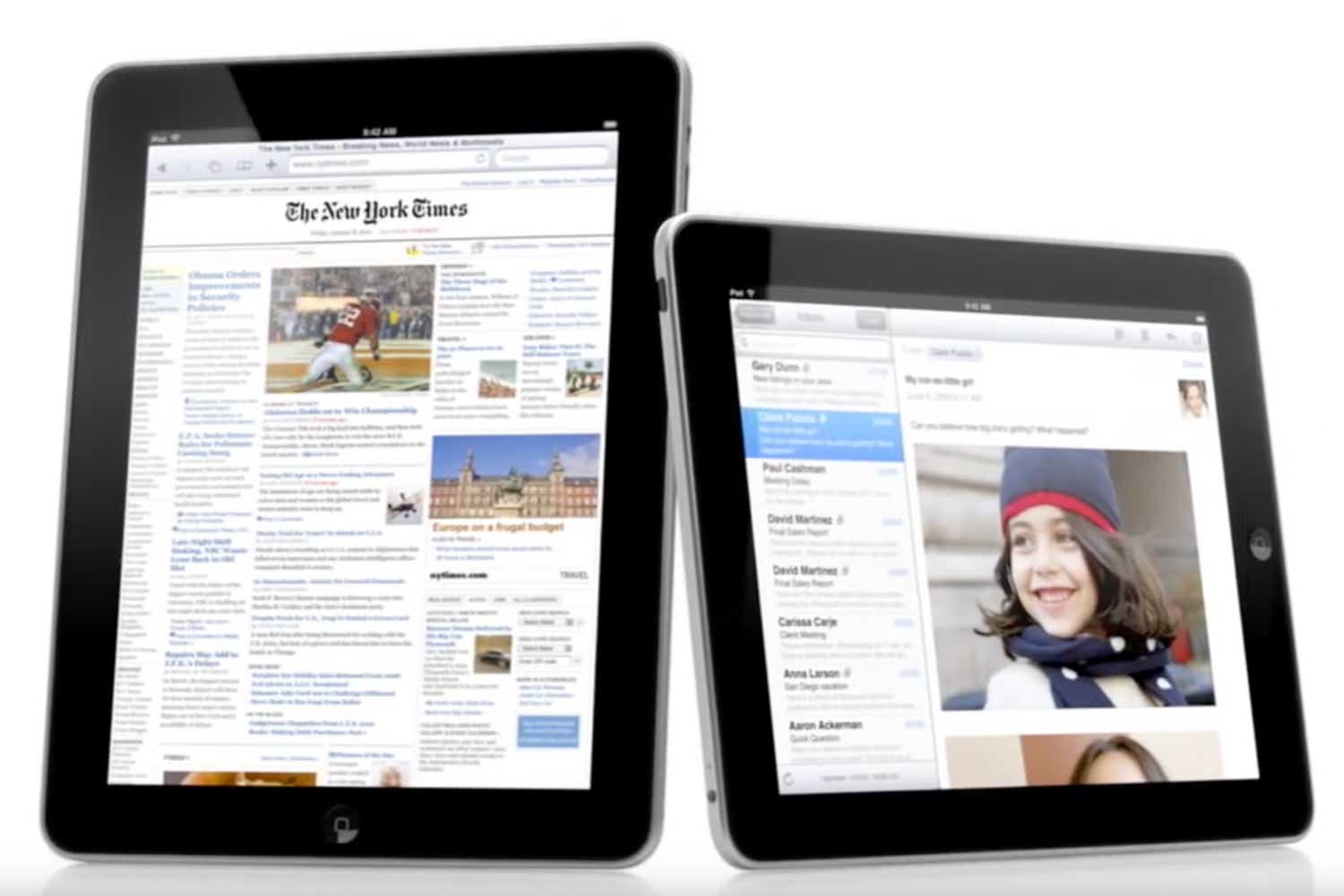 Read our full
iPad (2010) review