Video Recensione Acer Stream da batista70phone from batista70phone on Vimeo.
Acer today announced its latest smartphone in its Liquid lineup of Android-powered devices, the Acer Liquid Stream. What sets this phone apart from its brethren of Donut- and Eclair-running Android smartphones is the Stream's 5.0-megapixel camera that records in 720p HD vidoe, as well as an HDMI port for streaming video to your HD TV.
A 3.7-inch WVGA active-matrix OLED with a 2000:1 contrast ratio, Bluetooth, Wi-Fi, 1GHz Snapdragon processor, microSD card slot, and 2GB of onboard storage round out Stream's package. The customized Acer UI features a "peeling" gesture to unlock the phone, as well as a History panel to show recent applications.
Acer claims that the Stream is "the perfect entertainment machine" in a smartphone package: geared toward watching movies, recording HD video, and making the occasional phone call. A video demo (in Spanish) shows seven physical buttons on the front of the Stream, as well as the multimedia capabilities of this smartphone.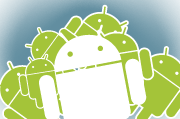 Though Stream was recently approved for use on AT&T bands, there's been no word on either price or availability (it's not even clear that the Stream will be available in the US). If the Acer Stream is anything like its Acer siblings that start at around $400 for an unlocked model, this latest offering in the Liquid series will probably be similarly expensive.
While we're on the topic of cost, let's compare the Stream to the HTC Droid Incredible, which has a 3.7-inch AMOLED, an 8.0 megapixel camera with the Sense user interface, and costs $200 with a two-year Verizon contract. If the Stream is available in the US, are you going to run out and get one? Is the lack of Sense and the high price tag going to deter you from getting one, or are you that excited about HDMI? Let us know in the comments!
[via Android Community]
Like this? You may also enjoy…
Follow Alessondra Springmann and GeekTech on Twitter.