Intel used the Computex conference–which kicked off today in Taiwan–to announce new chips aimed specifically at tablets, as well as dual- core Atom processors for more powerful netbook computers. Intel's battle for a share of the tablet market, and efforts to defend its position for netbooks will help drive innovation and keep pricing competitive.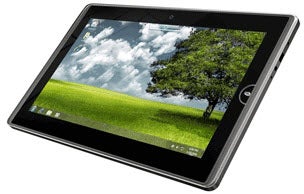 Intel has long been the symbiotic beneficiary of the success of PC's. It is called the "Wintel" platform because the Microsoft Windows operating system and Intel processors are virtually synonymous. Even Apple eventually adopted the Intel hardware architecture for its Mac OS X systems.
In an era of rapidly increasing mobility, though, Intel finds itself in the same boat as Microsoft–its de facto dominance challenged and faced with potential irrelevance. Both Microsoft and Intel are fending off competitors in their core markets, while also struggling to establish a presence on smaller, mobile platforms.
Smartphones and tablets are changing the way people compute. A survey of business professionals found that nearly 40 percent use their smartphone to conduct most business, and 8 out of 10 would give up coffee before parting with their smartphone. The Apple iPad has sold more than two million units in only two months–and it is just one example of next-generation tablets which also include devices like the upcoming HP Hurricane, and the Dell Streak.
What smartphones and tablets have in common is that they are almost universally built using ARM processor technology rather than Intel. The tablet processor architecture unveiled by Intel at Computex–codenamed Oak Trail–is a system on a chip (SoC) that promises to consume 50 percent less power while also enabling full HD video playback. The Oak Trail processors aren't expected in production hardware until early 2011, though–at which point it is expected that there will about 8 million iPads already sold.
One device that is generating a lot of excitement at Computex may represent a ray of hope for the Wintel platform in the age of mobility. Asus revealed its Eee Tablet–built on an Intel CULV Core 2 Duo processor, and running Windows 7, while still boasting 10 hour battery life in a 10 or 12 inch tablet form factor. The estimated availability of the Eee Tablet is unknown.
One aspect of the iPad that drives its success is the ability to capitalize on the continuity of experience and existing investment in apps from the iPhone. Tablets like the Asus Eee can turn that model around, though, allowing users to experience a consistent interface and use the same software on the tablet as they are used to from their Windows 7 desktops.
It remains to be seen if Intel or Microsoft can be as dominant a force in tablets or smartphones as they have been in servers and desktops. One thing is for sure, though–the fact that they are fighting for market share will be better for business professionals and consumers because it creates competition which will force all parties to be innovative in their designs, and appealing in their pricing in order to set their smartphone or tablet apart from the crowd.
You can follow Tony on his Facebook page , or contact him by email at tony_bradley@pcworld.com . He also tweets as @Tony_BradleyPCW .