Quit Facebook Day may have flopped when it comes to creating a mass exodus of Facebook users, but those who care about privacy owe a debt of gratitude to the failed movement.
If you're still using Facebook after pledging to quit, you're in good company. According to the organizers of Quit Facebook Day, only 31,000 angry Facebook users, out of an estimated 450 million, actually followed through with their pledge to delete their account on Monday (Quit Facebook Day). The day of protest was designed to send Facebook a message that its users were fed-up with surprise privacy changes.
The attempt to strong-arm Facebook to take privacy more seriously is widely seen as a flop. No, there was no giant sucking sound of people fleeing Facebook over the long holiday weekend. But the small-stakes game of poker with Facebook, crystallized with Quit Facebook Day, likely did push Facebook's CEO Mark Zuckerberg to address publicly its new privacy policies and make changes.
Bad publicity, not corporate kindness, convinced Facebook's founder and CEO Mark Zuckerberg to hold an impromptu press event last week. It was only then that we heard Zuckerberg attempt to come down off the Facebook mountain and explain its new privacy policies and announce changes in wake of the privacy backlash. I'm certain Zuckerberg never would have held last Wednesday's meeting if it weren't for the Quit Facebook Day thousands.
Facebook Users Love to Hate
Facebook doesn't appear to listen to anything more than angry mobs.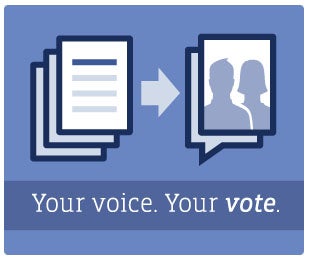 Remember, back in February of 2009 when Facebook changed its privacy policies giving the site ownership of users' "name, likeness, and image" to use in promotions or external advertising? Once word broke of the changes, users formed a protest group of 38,000 strong. It didn't take long for Facebook to do an about-face, reverting to its old terms and agreeing to allow users vote on privacy policy changes.
Remember the Facebook Beacon debacle? Back in 2007, Facebook introduced Beacon, which was part of the company's ad platform. Beacons tracked Facebook users as they went to some external sites, like Blockbuster and Fandango, and reported some of their actions back to their Facebook friends network. Angry Facebook users grabbed their virtual pitchforks and torches and blasted the company for what they called a privacy breech. It was only then that Zuckerberg publicly apologized for missteps in the design and deployment of Beacon.
Another protest popped up in March 2009 when Facebook redesigned its site. A Facebook group called "Petition Against the New Facebook" had more than 1.6 million backers, while another Facebook group called "I hate the new Facebook" had 1.5 million supporters. Again, it wasn't until Facebook users revolted that Facebook caved to user gripes and promised to tweak its homepage in response to user uproar.
The Facebook Resistance
Facebook is a private company entitled to change its terms of service whenever it wants. For Facebook to grow and become more financially successful it will have to. Who can fault Facebook for that? However, if it's interested in not following the footsteps of other faded Internet champs, such as AOL and MySpace (which annoyed its users into leaving), Facebook would be well served to be more pro-active about communicating changes to its terms of service as opposed to reactive.
Will Facebook ever learn from its privacy missteps, or will its users have to rise up against the service that they value again? Until a viable Facebook alternative emerges keep the pitchforks handy.
Long live the Facebook resistance!