When developer Panther Games' PC-exclusive Command Ops: Battles From The Bulge released last week, everyone expected exquisitely rendered World War II maps, dozens of scenarios, unprecedented historical fidelity, and "the best AI in any wargame."
What they weren't expecting, of course, was an $80 to $90 price tag.
That's what you'll pay, respectively, for the downloadable and physical versions of Panther Games' new Command Ops series operational-level real-time strategy game, and it's not gone over well with series fans.
"Was really looking forward to this game but at that price think I'll have to pass for now," said one user, writing in this thread on publisher Matrix Games' forums.
"I know its going to be fantastic but I honestly hand on heart can't afford that sort of money," wrote another, adding: "I'm not even refusing to buy as some kind of protest to the price."
"Another buyer lost," wrote a third. "I have CotA [Conquest of the Aegean] as I have several games from Matrix [and] was eagerly waiting this game to come out, but I am not going to pay [$80]…for a game, not even for this one… It is not a question about whether I have the money or not, which I obviously have, but [I don't] want to enter into this pricing policy."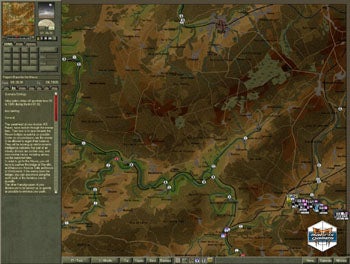 Matrix's response? The company's Director of Product Development and Business Relations, Erik Rutins, added this to the board discussion last Wednesday:
This is what the price needs to be for this kind of wargame to be made and it's worth asking what games you are comparing it to when deciding that the price is too high. If we compare cars to wargames, this is effectively a Ferrari. It does not cut corners, it is meticulously hand-crafted and no expense was spared in terms of development time and effort to bring it to perfection. This is not a mass-market "reasonably priced car". Similarly, this is close to the price of many mass-market console games these days, which have far better economies of scale than a niche wargame can achieve.
I fired a few questions about the unusual pricing decision at Erik last week.
Game On: Your last game, Conquest of the Aegean was already pricey at $60 for the digital download and $70 for a physical copy. Why the $20 jump to $80 downloadable, $90 physical for Battles from the Bulge?
Eric Rutins: We work with each of our developers on a variety of areas and price is one of them. Given that BFTB was in development for four years, Panther Games felt that they needed a higher price on this game in order to justify future development and after discussing this with them we agreed to go ahead with it. It's not a change in our pricing policy in general, we tailor our prices on each game based on that particular game's and developer's business model and development cost. The market will ultimately tell us how good our decision was in this case and we will certainly pay attention to that message, but again this is a decision for this particular title.
GO: Has the recent Matrix/Slitherine partnership played into the price hike at all? Has the percent profit share Matrix/Slitherine takes changed?
ER: No change at all based on the merger. The pricing here was settled before the merger happened and the merger has not changed our share of the game revenues at all. If anything, we expect the merger should help make our games more affordable in the long run.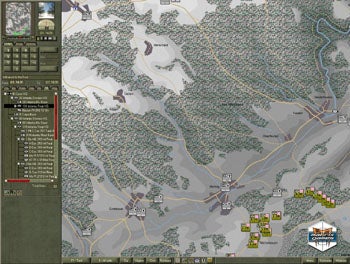 GO: Are you concerned the higher pricing may put off both your loyal fans as well as potential newcomers to the series?
ER: We're certainly aware of that possibility and we're watching the feedback and the sales closely. This is clearly not an introductory price, it's aimed at fairly hard core wargamers who are already familiar with the series. We are also working on a full demo and we expect that in the future there will also be sales that make the game accessible for short periods at a lower price point to relieve some of the issues a higher price can cause. I should note that our prices overall do cover a wide range and we do not intend to price all our future titles at this price level. There are plenty of upcoming releases in the sub-$50 range and we have a $19.99 and Under section in our store for those on a tight budget.
GO: Thanks Erik.
Follow me on Twitter (@game_on)