Grab your safety goggles, Android fans: It's time to get all Mr. Wizard on Sprint's latest Android phone, the HTC EVO 4G.
The brave souls at iFixIt broke out their toolboxes to break into the EVO 4G and break down what's inside. And they found a couple of noteworthy surprises.
The HTC EVO 4G Teardown: Battery Discoveries
So, ready to dive in? The first interesting EVO 4G discovery hits us early on: Hiding behind that sleek black exterior, the phone has a bright red backing and battery pack (view full-sized image).
And, in case you were wondering, the battery isn't tough to swap out: As iFixIt says, "Like most reasonable phones, changing the EVO's battery is a snap."
Ouch. I think we safely add that onto the growing list of things we won't hear said at Apple's WWDC next week.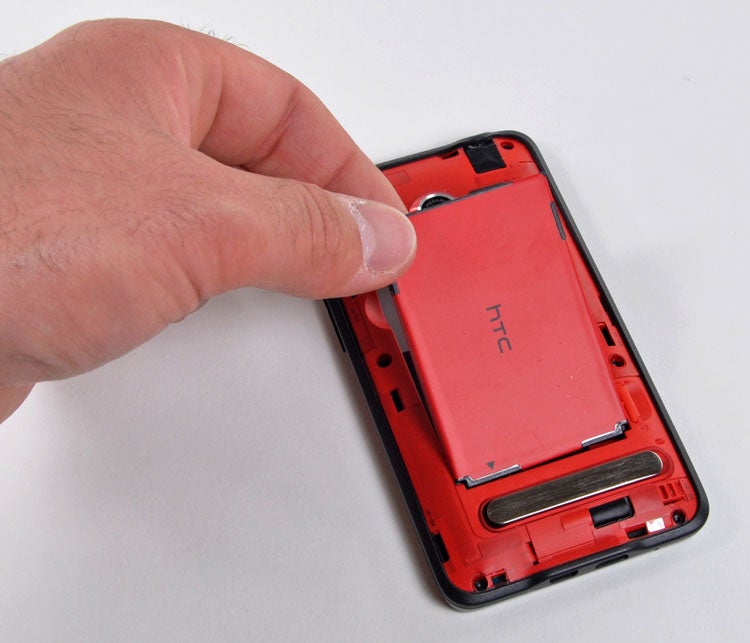 Physical properties aside, the EVO 4G's battery stands out for a slightly more significant reason: According to iFixIt, the battery is a 3.7-volt, 1500-mAh, and 31-gram unit — meaning it has 23 percent more capacity than an iPhone 3GS, 15 percent more than a Droid Incredible, and 7 percent more than a Nexus One.
Now, you might be thinking, "Hang on, muchacho — I've heard that the EVO's battery life sucks." It's true: Early reports have suggested that the EVO 4G suffers from a case of premature dechargation (that's the polite way to put it). Remember, though, capacity and performance are two different things. It appears 4G usage puts a serious strain on the battery, which is likely a large part of the device's, shall we say, "problem."
More EVO Teardown Highlights
Some other interesting highlights from iFixIt's teardown of the HTC EVO 4G:
• The EVO 4G has a liquid damage indicator along the top edge of the battery (view full-sized image).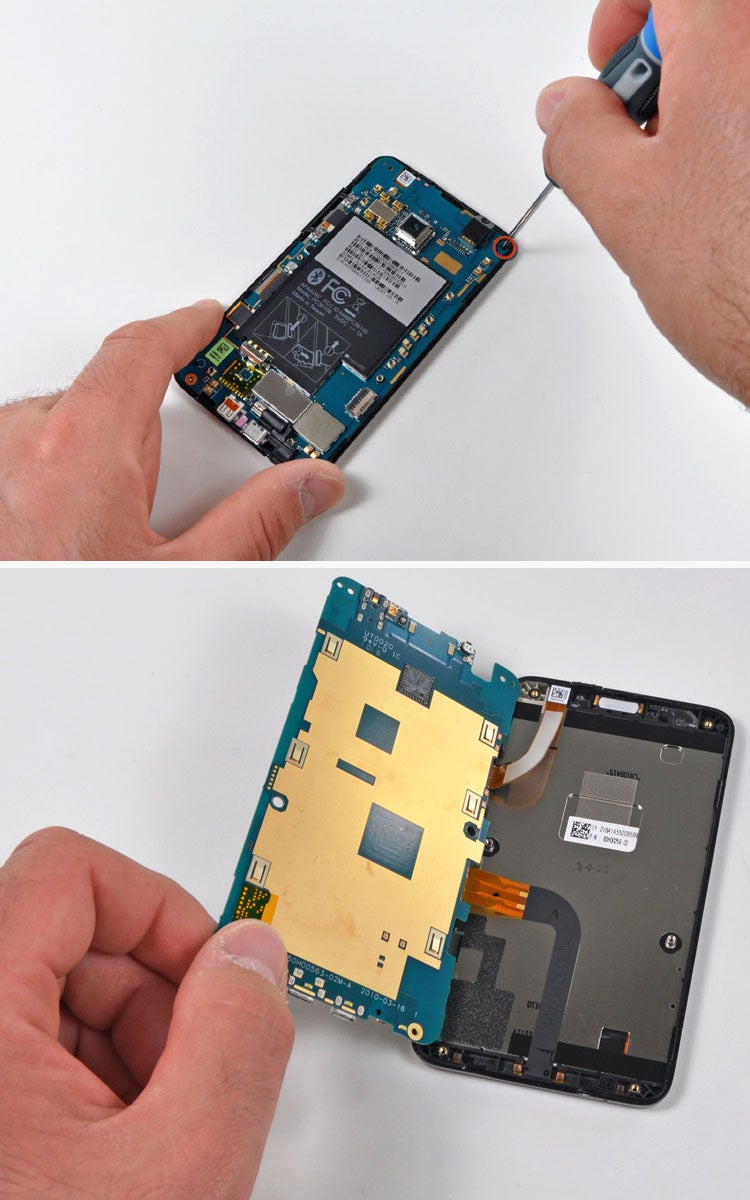 • Want to feel like a surgeon? Check out these shots of the EVO 4G's innards (view full-sized images). You're looking at the logic board, located below the front-facing internal frame, and the guts beneath it.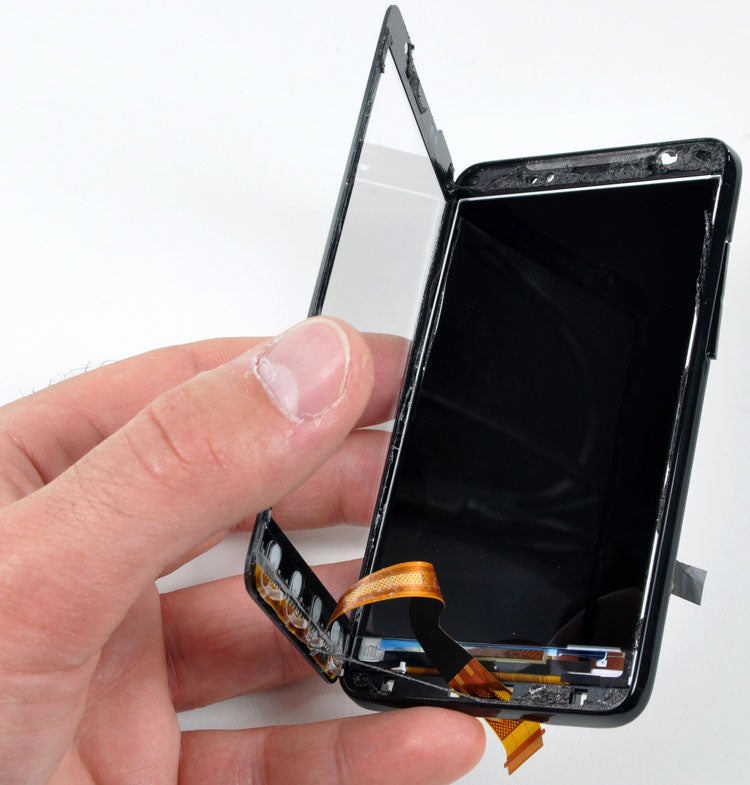 • If you break the glass on the front of the EVO 4G, there's no need to panic: It's actually quite easy to remove and thus replace (view full-sized image).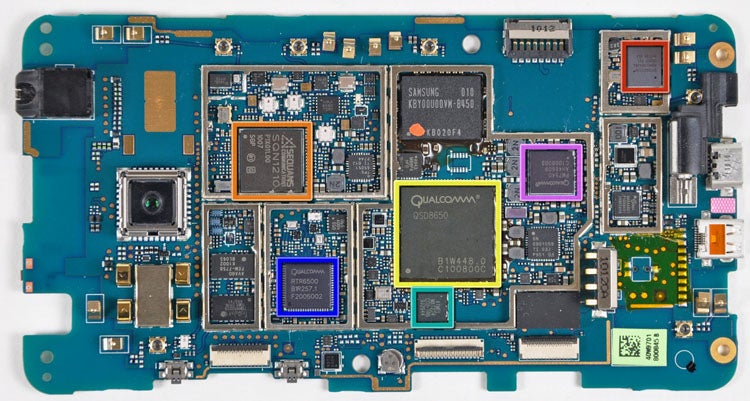 • On the EVO's main board, there's a Qualcomm QSD8650 Snapdragon processor; a Broadcom BCM4329 chip that powers Wi-Fi, Bluetooth, and FM functionality; and an Atmel MXT224 touchscreen controller, among other incredibly geeky-sounding parts (view full-sized image).
The HTC EVO 4G officially launches on Sprint this Friday, June 4. No word yet if it'll be magical and/or revolutionary.
JR Raphael frequently covers mobile technology for both PCWorld and eSarcasm, his geek-humor getaway. He's on Facebook: facebook.com/The.JR.Raphael