For three decades, a Phoenix-based medical practice of four physicians used virtually no digital communication among its three offices. The practice, Associated Gastroenterologists, lacked e-mail and an intranet, and had no system to centrally manage technology, data storage, or security.
Instead, 55 workers shared information by faxing or hand-carrying paper charts. Staff wasted time hunting for records on 140,000 patients. Dictating data from printed forms into Microsoft Word and storing paper files ran up costs. On 30 desktop PCs connected to a peer-to-peer network, Internet access was limited to accessing a remote billing system and a few managers e-mailing vendors over Windows Live Mail.
The practice wanted to reduce costs and improve efficiency by migrating to electronic record-keeping and adopting software to handle scheduling, billing, and reports.
The Solution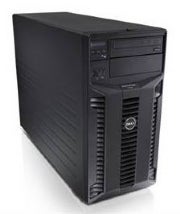 To enable the offices to communicate, itSynergy–a technology consulting firm also based in Phoenix–established a Microsoft Windows Small Business Server-based network as a wide area network. We set up eight SonicPoint wireless access points across the offices, and SonicWall TZ200 and TZ210 firewall devices to provide security and a site-to-site VPN. A Microsoft Hyper-V server for the main office runs both Microsoft Windows Small Business Server 2008 and Windows Server 2008 32-bit, with Microsoft SQL Server 2005 in separate virtual machines. We added two more Dell PowerEdge T410 servers at the other offices, with each running Microsoft Windows Server 2003 R2 32-bit and SQL Server 2005.
After several months of testing and customization, we installed gloStream gloEMR software to manage medical records, and gloPM for scheduling, billing, and reporting on 45 Dell Optiplex workstations and 10 Dell Latitude laptops. Dragon NaturallySpeaking voice recognition within gloEMR lets doctors dictate exam notes that instantly become part of a patient's chart. The practice no longer snail-mails letters to a referring physician; instead, the system faxes those automatically once an exam is complete. Doctors can send prescriptions electronically to the pharmacy, saving time and potentially eliminating errors caused by messy handwriting. gloEMR's database also flags prescriptions that might react badly with other medications a patient is taking.
Laptops for the physicians, remote workers, and managers run a mix of Windows 7 Professional and Vista Professional with Office Standard Edition. Backups to servers are scheduled every 15 minutes, with the capability to virtualize a backed-up server. Backups are shipped offsite every 24 hours and replicated to two far-flung data centers. We provide software training as well as ongoing assistance with network infrastructure and support.
The Payoff
With the new systems in place, staff members at last could communicate and view patient records electronically, getting on the same page at the same time. Reducing the costs of transcribing medical records immediately saved the business money. Longer term, as data populates the record-keeping and practice management systems, staff will be able to produce business reports that examine trends in billing and claims processing. The practice benefits from enhanced record-keeping, efficiency, and patient care.
Meet the Pro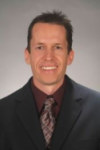 Michael Cocanower is president of Phoenix-based itSynergy, a Microsoft Gold Certified Partner and Small Business Specialist, and a Windows Small Business Server MVP. The top gloStream Certified Partner in Arizona, itSynergy has a health-care solutions practice based on electronic medical records and practice management consulting. Contact the firm at 602/297-2400 or www.itsynergy.com.
If you're an IT solutions provider serving the small to midsize business market, and you'd like to learn how you can contribute to PC World Tech Audit, send mail to techaudit@pcworld.com. We're always looking for more talented pros.
Tech Audit is written and produced in cooperation with IT professionals in the field. All recommendations and opinions expressed represent the independent judgment of the authors and do not necessarily reflect those of PC World or its editorial staff.
Follow Tech Audit on Twitter.