The announcement of the newest iPhone is (supposedly) just around the corner, and San Mateo County courts have just now decided to go forward with the Gizmodo-iPhone-prototype investigation.
Stephen Wagstaffe, chief deputy district attorney of San Mateo County, told CNET on Wednesday that the courts have appointed a "special master" to search the items confiscated from Gizmodo senior editor Jason Chen.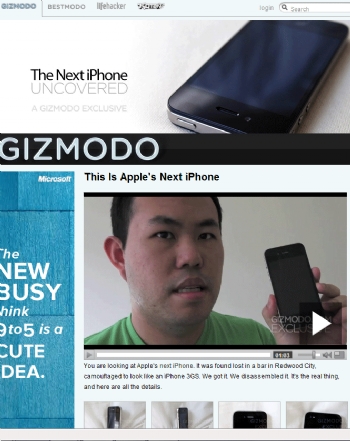 Chen broke the fourth-generation iPhone story a couple of months back, when a then-anonymous tipster sold what appeared to be a legitimate next-generation iPhone prototype to tech blog Gizmodo for a tidy sum of $5,000. The prototype was reportedly lost in a Redwood City, California beer garden by Apple engineer Gray Powell.
After Gizmodo took the prototype apart and examined it, they offered it back to Apple with the request that Apple confirm the phone was legitimate. Apple took the phone back and all was well–until a special computer taskforce broke down Chen's door and raided his apartment, seizing a number of electronic devices.
The items–which include four computers, two servers, and a number of incidentals (such as cameras)–were seized in late April in what turned out to be a rather controversial raid. Gizmodo, and its parent company Gawker, invoked the California journalism shield laws, which state that reporters are not required to disclose their sources. Authorities held the items (un-searched) until now, while the court determined whether or not said shield laws applied.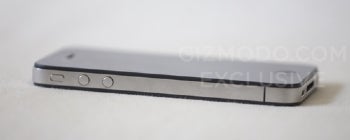 According to CNET, Wagstaffe's department and Chen's attorney, Thomas Nolan, have agreed on how the items may be searched. The appointed "special master"–an unpaid, impartial agent–will review the items and retrieve only information pertaining to the iPhone prototype case. The agent will then forward their findings to the judge. This process could take as long as two months, Wagstaffe told CNET, and no one has been charged with any crimes, thus far.
Apple CEO Steve Jobs recently spoke out about the Gizmodo-iPhone case during a speech at the Wall Street Journal's "All Things Digital" D8 conference. He made some light of the situation, saying that "This is a story that's amazing, it's got theft, it's got buying stolen property, it's got extortion, I'm sure there's sex in there somewhere…somebody should make a movie outta this."
Despite the fact that Jobs was (sort of) joking about the situation, he did put his foot down on whether or not Apple will "let it slide," saying that a number of people suggested that he do so. Jobs said that "the worst thing that could possibly happen…is if we [Apple] change our core values and start letting it slide. I can't do that; I'd rather quit."
That said, Jobs stated that it was not Apple who called the police–it was the roommate of the person who found the phone. He also noted that it is now up to the DA. It looks like someone may still be charged with a crime, but we'll have to sit around for another two months to see what happens.