Let's add another candidate to the speculation over Apple's Worldwide Developer Conference announcements next week. New documents allegedly from Apple point to Safari 5 launching with a new article feature, faster JavaScript performance and Bing search support.

The documents first appeared on French website MacGeneration and later appeared earlier today on Apple Insider. Images of the documents list alleged Safari 5 features including a 25 percent speed boost in JavaScript performance over Safari 4, DNS prefetching, and something called Safari Reader. (Click on the images to enlarge the screen)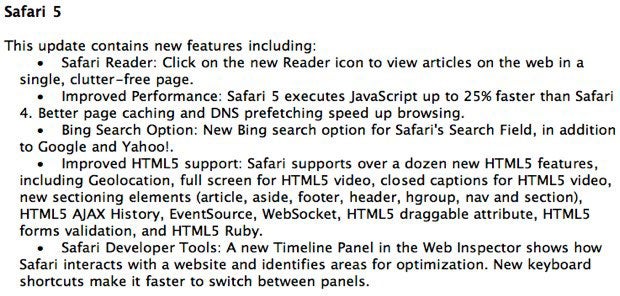 According to the images, Safari Reader will allow users to "click on the new Reader icon to view articles on the web in a single, clutter-free page."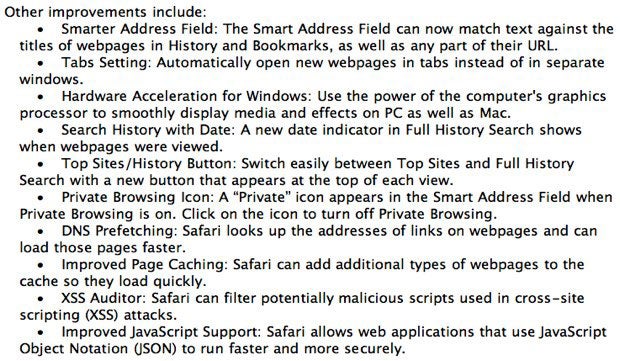 If this turns out to be true, it will be interesting to see what exactly a single, clutter-free page means to Apple. iAd anyone?
The new version of Safari will also supposedly pack improved support for HTML5, including features such as geolocation, full-screen HTML5 video, and closed captions for HTML5 video, to name a few.
MacGeneration didn't stop with Safari 5; it reports that Mac OS X 10.6.4 was internally distributed and the server version has "passed to the status of Gold."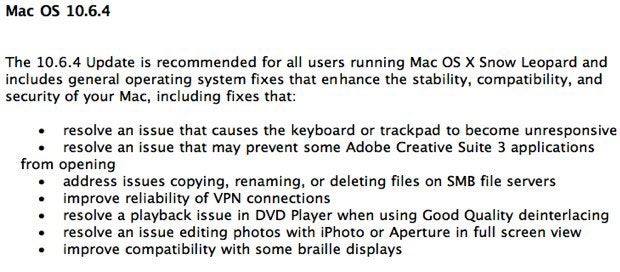 Sure, images of support documents are easy to forge — they're just photos of text, after all — but there could be some merit to these screens, or at least to the likelihood that Apple could release Safari 5 to coincide with WWDC. That was the game last year.