Thanks to Gizmodo, we know one thing Apple's Steve Jobs will pull out of his pocket at Monday's Worldwide Developers Conference: a next-gen iPhone. But what else is up Jobs' sleeve? A cloud-based iTunes, Safari 5, iChat for iPhone, or a Mac OS update?
Here are ten things to watch for during Jobs' speech to kickoff Apple's Worldwide Developers Conference on Monday.
iPhone
Every year since the iPhone's inception Apple has unveiled a new device during WWDC, and this year should be no exception. Heck, it's even become a punchline that you can expect a new iPhone to show up onstage somewhere around 9:42 a.m. Pacific time. And this year, thanks to Gizmodo's well-publicized purchase of a lost iPhone prototype left in a bar, we even have a pretty good idea of what to expect. The new iPhone is widely expected to have a higher-resolution display (rumored to be 960 by 640), front- and rear-facing cameras, larger battery, a second mic for noise cancellation and a new, square-shaped body instead of the more rounded design previous iPhones have had.
What we still don't know is what the device's name will be? Will the new iPhone use a custom-made Apple processor, and will the new iPhone have more storage than the current 32GB iPhone 3GS?
Safari 5 and HTML 5

Recent rumors suggest that Apple may unveil the next version of the Safari Web browser during WWDC. Safari 5 is rumored to have a new JavaScript engine that is 25 percent faster than Safari 4, a Bing search option, smarter address field similar to Firefox's Awesome Bar and increased HTML 5 support. The new version of Safari is also rumored to have a new RSS reader/Instapaper clone called Safari Reader that will let you "view articles on the web in a single, clutter free page."
You can also expect Jobs to make a big deal about the wonders of HTML 5 as Apple works to cement its perceived opposition to proprietary Web technologies like Adobe Flash. On Friday, Apple launched a new HTML 5 showcase that lets you try out some of the HTML 5 features the current version of Safari has, including photo transitions, improved font displays, and improved audio and video support. Expect more of the same if HTML 5 comes up during the keynote.
Mac OS X
A lot has been made out of the fact that Apple dropped the Mac category from its annual design awards presented during WWDC. This has led to some to suspect that Apple may be ignoring its PC operating system as the company turns instead to the iPhone OS and devices like the iPhone, iPad, and iPod Touch. Even the tagline for this year's WWDC — the center of the app universe — doesn't leave much room for OS X. It's true that Apple is definitely iPhone OS-focused right now, but we might see a mention of Mac OS X 10.6.4, the next OS X update, since it is rumored to be packaged with the rumored Safari 5 update.
iPhone OS 4.0
Apple already gave us a look at the next iteration of the iPhone OS earlier this year. But Apple always holds back a few surprises for WWDC, and the company should also announce a launch date for iPhone OS 4.0. Apple should also reveal more details about the iPhone Game Center, which adds some social features like leaderboards and friend challenges to iPhone games.
iChat for iPhone
There have already been references to iChat found inside recent developer releases of iPhone OS 4.0, and the new iPhone's expected front-facing camera would make iChat a no-brainer. Even more interesting, though, will be to see whether Apple gives developers access to the new camera feature as well. That would allow third-party applications such as Skype to offer video calling on Apple's new device.
Multitouch trackpad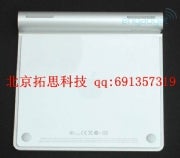 A fresh rumor from Engadget suggests Apple may be releasing a multitouch trackpad, similar to Apple's laptop touchpads, that connects wirelessly to desktop Macs. I wouldn't expect Jobs to mention this during the keynote unless it's tied to a refresh of some of Apple's desktop computers.
AT&T Deathwatch
Predicting the day when Steve Jobs will finally announce the end of Apple's exclusive arrangement with Apple has become something of a pastime for Apple watchers. Rumors of a Verizon iPhone are increasing, but there are also moves from AT&T that may suggest the company is getting ready for the end of its reign as the exclusive iPhone carrier in the United States.
First, there's the new AT&T tiered data plan that goes into effect for new iPhone and iPad users on Monday. Some figure that AT&T has phased out its unlimited data plan because its exclusivity contract with Apple is ending. Therefore, the carrier is no longer beholden to Apple's demands to offer iPhone users all-you-can-eat data. Interesting theory, but that's a bit of a stretch.
A report from MacRumors says that AT&T has bumped up the upgrade eligibility date for some iPhone users. This could entice some current iPhone owners to ditch their old devices for the new iPhone expected to be announced today. Perhaps AT&T is doing this in an effort to attract as many new iPhone users as it can before its exclusivity contract ends.
Apple TV and Mac Mini refreshes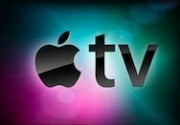 There are also several rumors suggesting that Apple may offer some hardware upgrades today. Apple TV is rumored to be getting an update that will include the ability to play 1080p high-definition video, 16GB flash storage, as well as online storage space for your iTunes purchases. There are also rumors about a Mac Mini refresh from Apple Insider, but it's not clear what a Mac Mini upgrade would entail.
iTunes in the cloud
Apple purchased the online music service Lala in December, and last Monday Apple finally shut down Lala's Website. The shutdown of Lala so close to WWDC has fueled further speculation that a cloud-based iTunes announcement is imminent.
Mobile Me
Another rumor is that Apple may unveil a free version of its MobileMe service during WWDC. Apple's Mobile Me service primarily syncs your e-mail, contacts, and calendars across multiple desktops, mobile devices and the Web for $99 a year. MobileMe also offers you 20GB of online storage through iDisk, a Web gallery for your photos and the Find My iPhone and Remote Wipe data protection and antitheft features.
However, with the exception of Find My iPhone and Remote Wipe, you can get ever other MobileMe feature for free with other services. Google offers contact, calendar, and e-mail sync for free using Exchange Active Sync, and the new version of Hotmail being released this summer is expected to offer free syncing as well. Microsoft offers 25GB of free online storage through SkyDrive, and there are any number of free online photo storage services including Picasa, Flickr and Windows Live.
Given that every other tech company offers these services at no cost, a basic free version of MobileMe would make a lot of sense.
So there you have it — ten things to watch out for during Monday's WWDC keynote starting at 10 a.m. Pacific. Be sure to check in with PCWorld for live blog coverage of the keynote, as well as tons of analysis, punditry and news surrounding Apple's keynote throughout the day.
Connect with Ian on Twitter (@ianpaul).