While most of the attention of the tech world is focused today on the Steve Jobs keynote at Apple's WWDC event, Microsoft is hosting its own major event this week–TechEd. At TechEd, Microsoft revealed that it is working on service pack 1 (SP1) for Windows 7 and expects to have a public beta version available in July.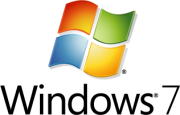 Just as conventional wisdom drives many to hold off on getting a new car in its first model year in order to let the early adopters discover the kinks the hard way and give the manufacturer an opportunity to address them, many businesses and IT administrators don't even consider adopting a new operating system until it reaches SP1. It is a sort of technology rite of passage indicating an acceptable level of product maturity.
In the Windows for Your Business blog from Microsoft, Gavriella Schuster explains "SP1 will not contain any new features that are specific to Windows 7 itself. For Windows 7, SP1 will simply be the combination of updates already available through Windows Update and additional hotfixes based on feedback by our customers and partners. In other words, customers can feel confident about deploying Windows 7 now!"
To back that claim up, Schuster adds "several organizations of all sizes are already in the process of deploying Windows 7 and not waiting for SP1. In fact, we've already sold more than 100 million licenses of Windows 7."
As Schuster noted, Windows 7 is already a huge victory for Microsoft. The success of Windows 7 is driving increased sales of PCs, and is one of the primary factors behind the ascent of Internet Explorer 8 to become the number one Web browser, as well as its continued growth.
The timing of SP1 can't come fast enough for organizations that are still using Windows XP SP2 while holding out for Windows 7 SP1. As Qualys CTO Wolfgang Kandek recently pointed out "On July 13 of 2010, Microsoft will stop releasing security updates, hotfixes and other updates for Windows XP Service Pack 2. Microsoft advises users who are currently on XP SP2 to update to XP SP3 or Windows 7."
Without support and patches from Microsoft for the antiquated OS, Windows XP SP2 will be even more vulnerable to threats and exploits. The short-term solution might be to simply roll out SP3 on the existing Windows XP SP2 systems, but organizations should definitely be looking ahead and planning on making the switch to Windows 7 during the next scheduled hardware or OS refresh cycle.
The official release of SP1 is expected by the end of 2010–perhaps in November. IT admins should keep an eye out for the SP1 beta next month so they can conduct any compatibility and integration testing in preparation for making the transition to Windows 7 SP1.
You can follow Tony on his Facebook page , or contact him by email at tony_bradley@pcworld.com . He also tweets as @Tony_BradleyPCW .