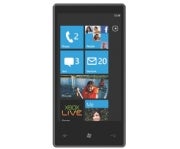 While everyone was abuzz over the new (albeit, not that new ) iPhone, Microsoft tried to make a dent of its own in the smartphone press Monday, when it announced the guidelines for the new Windows Phone 7 "app store."
The "app store," or "Windows Phone Marketplace," was technically introduced eight months ago as a place where users could download software and updates for Windows Mobile 6. With the advent of Windows Phone 7, however, there will be a new set of policies governing the Marketplace, according to a blog post by Brandon Watson.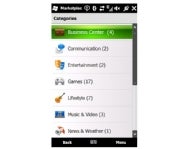 Notably, developers will have to shell out $99 per year (the same as for Apple's App Store) in order to submit applications. For the $99 fee, developers will be able to submit five free applications (additional free applications will cost $19.99 each–hopefully this will cut down on the spammy/stupid apps) and unlimited paid apps. The paid apps feature a 70/30 revenue split, which is the same deal Apple gives its developers.
Windows Phone Marketplace also offers a slew of options not available to Apple developers–most notably, a "Trial API" option, in which users can try out apps before purchasing them. The length of the trial period and type of trial is controlled by the developer.
Windows Phone Marketplace also allows developers to use a range of business models, including free, paid, ad-funded, and "freemium" (basic features are free, but premium features cost extra).
It looks like Microsoft also took a page out of Apple's book when it comes to content restrictions–according to the 28-page document that outlines the new guidelines [PDF], apps containing sex/nudity, provocative images, porn, suggestions or depictions of prostitution, sexual fetishes, or basically anything that "a reasonable person would consider to be adult or borderline adult content" will be rejected from the Marketplace.
Excessive violence, profanity, or depictions of the sale/use of drugs or weapons will also get your app kicked out of the Marketplace. Presumably, as Ars Technica suggests, Microsoft is looking to avoid the controversy Apple faced during the Apple "porn-purge" a few months back.