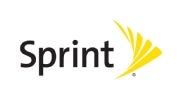 Sprint confessed it overstated the record sales numbers it cited for the HTC Evo 4G smartphone it boasted on Monday, according to a statement released by the company. The wireless carrier did not give any exact sales numbers initially, and it still hasn't stated how many Evo 4G phones it sold in the first day of availability, on Friday June 4.
"We originally reported that the total number of HTC EVO 4G devices sold on launch day was three times the number of Samsung Instinct and Palm Pre devices sold over their first three days on the market combined. We inadvertently erred in the comparison," wrote Sprint in a prepared statement released to the media.
In Sprint's original release, as reported on Monday, the company said that the HTC Evo 4G outsold in its first day of availability one to three the combined number of Samsung Instinct and Palm Pre phones it previously sold in the first three days of availability. "We inadvertently erred in the comparison," Sprint told Reuters on Tuesday.
Sprint then clarified for the Wall Street Journal that its sales of the HTC Evo 4G have indeed set a new record for the company, but revised its estimates to six times better than the Samsung Instinct, and twice as strong as the launch of the Palm Pre.
Back in 2009, Sprint also claimed that it broke first day sales records with the Palm Pre, but was again resilient to disclose any specific sales numbers. Estimates at the time put the number anywhere between 45,000 to 100,000 units, but without any sales numbers from Sprint.
With no sales numbers from Sprint, its unclear how many HTC Evo 4Gs the carrier actually sold. The Boy Genius blog quotes "reliable Sprint sources" saying they have sold well over 200,000 units over the weekend, but some analysts have cut their estimates of the phone's first weekend sales in half, from up to 300,000 to 150,000 according to Reuters.