Microsoft is launching a new social search page that displays results from Facebook and Twitter, an executive announced on Wednesday at Search Marketing Expo in Seattle.
Users can visit Bing.com/social once it goes live later Wednesday and search for topics or see what topics are trending. They'll find a summary of the topic as well as a list of top shared links, said Yusuf Mehdi, senior vice president, online audience business at Microsoft. This is a list of links that people are most commonly sharing on Facebook and Twitter. Users will also be able to see how many people are sharing each link.
The service displays information from Facebook fan pages as well as popular shared links that people post on their own pages, but only in aggregate. Even if a Facebook user chooses to share all their information with everyone, Microsoft won't show that information publicly in a way that is tied to an individual.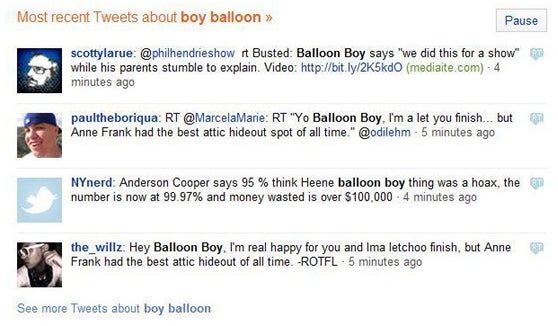 "We're harnessing the power of what's going on in the social community to help you make better decisions," Mehdi said.
Late last year Microsoft began displaying Twitter searches in Bing, but the update announced on Wednesday integrates both Twitter and Facebook in the same place.
Google also includes Twitter items in its search results, but Mehdi argues Microsoft's offering is better. "We have the best access to this social information at Twitter and Facebook than any other search engine," he said.