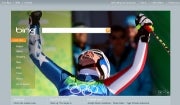 Microsoft may be the biggest software company in the world, but like everyone else who does a deal with Apple, it too was sworn to secrecy.
"We agreed not to disclose our terms," said Yusuf Mehdi, senior vice president, online audience business at Microsoft. Speaking on stage at Search Marketing Expo in Seattle, he was being pressed to discuss the details of Microsoft's recent agreement with Apple that resulted in the inclusion of Bing as a search option for iPhone users.
Mehdi said that Apple was impressed with some new Bing features that are in store for iPhone users. "The key is, we did a lot of work on HTML5 and we showed them some prototypes, we demoed them at WWDC. Those really lit people up with all the things we can do with HTML5," he said. Microsoft plans to roll out those new features in the next few months, he said.
The Worldwide Developers Conference is an annual Apple conference being held this week.
"They said, 'our customers are saying we'd love to try Bing, and choice is good for consumers," Mehdi said. "So it was an easy discussion."
The deal to put Bing on iPhones may have surprised some onlookers because Apple and Microsoft are fierce competitors in several markets.
In addition to the agreement with Apple, Mehdi talked about a range of subjects related to Bing, which launched just about a year ago.
While he said the company is proud of the success of Bing, he also admitted that it has had its share of missteps and that Microsoft has a lot of work to do. Bing has gained 20 million new users in a year and gained four points of market share, he said.
Some offerings have done surprisingly well. For instance, Bing Recipes, which lets people search for recipes based on food items, has done particularly well. "That thing went nuts. It gets huge traffic," he said. Bing travel, shopping and local services have also done well, he said.
But "there are a lot of things we've tried that didn't work and we have to tune and improve them," he said.
For instance, Microsoft recently announced it is shutting down Cashback, a service that gave people rebates for purchases made after searching on Bing. The company has done some distribution deals that weren't worth the investment, he said.
"We have miles to go before we're doing a good job at the decision engine," he said. Rather than call it a search engine, Microsoft prefers to call Bing a decision engine.
When Mehdi was presented with a cake and a candle to celebrate the one-year anniversary of Bing, he downplayed the significance of the past year's gains. "I don't think we deserve cake and candles. We have a lot of work to do. But it's been a great year," he said.