Google has changed its traditionally stark white homepage by slapping on a big old picture on it. It didn't take long for the blogosphere to blow up with questions and complaints. But why, exactly, is everybody so upset and confused?
The Change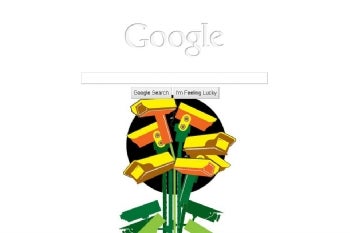 Google already has a customizable homepage: iGoogle. With iGoogle, users can add widgets, designer backgrounds, and more.
But Google took the beauty pageant one step further and lent Google.com a high-resolution photographic background which can be customized by using "a photo from your computer, your own Picasa Web Album, or a public gallery hosted by Picasa which includes a selection of beautiful photos."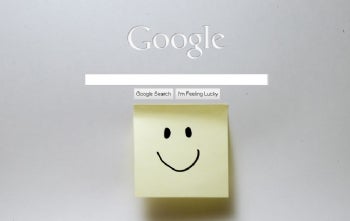 All Google wanted to do was give users a "whole new level of personalization," according to its blog.
To change your background, go to Google.com and click "change background image" in the lower left-hand corner of the screen.
From there you're free to alter the template as you please. Note that if you're using a photo from your computer, it must be at least 800 by 600 pixels.
The Reaction
For reasons unbeknownst to me, writers across the Web had a visceral (and ridiculous) reaction to the change. Most cry "Bing rip-off!" Some even go so far as to herald this as the death of tradition.
ZDNet posted an article with the headline "Will Bing-envy be the death of Google?" In it, David Gewirtz wrote: "If Google now looks more like Bing, will users cease to differentiate the two as clearly? Will the delay in page loading, combined with the loss of its iconic image serve to distract and confuse users enough that they now share their search love among other engines?"
Some may sense a slight delay in page loading, but Information Week claims it doesn't exist. Either way, I don't think the perceived lag is significant enough for users to pledge allegiance to another search engine. Gewirtz then mopes about how, even if one changes the background back to white (which is notably not the "original white"), "It's just not the same."
Philly.com also mourns the loss of the white background in a somewhat hysteric tone. Peter Mucha tells readers "good luck finding a way" to bring the original look back, as though it's an atrocious haircut you cannot undo. Mucha also wonders when, exactly, the option to switch back to "normal" will return.
TechCrunch points out how the feature isn't opt-in. "[Google is] now featuring a background image by default on its homepage, even for users who haven't activated the new feature." Is this a privacy concern?
The Guardian is quick to note that the pictorial background does not show up for Safari or Opera users, so if you're desperate to return, download a new browser today. But Charles Arthur doesn't stop there — he, like others, unloads snark on the variation. "Why? What is Google trying to do? Google said of the feature (which at the time required you to sign in to a Google account) that it 'brings a whole new level of personalization to Google by letting you add a favorite photo or image to the background of the Google homepage.' Well, if that's what turns you on."
And with the Bing comparisons aplenty, what does Microsoft think? The Telegraph uncovered a tweet from Microsoft that indicates the tech giant is "flattered" by the imitation. Peter Bale, executive producer of the MSN UK network, tweeted: "How intriguing to see friends at Google borrowing the Bing homepage #photography idea."
On the opposite end of the spectrum, Geekosystem discovered a little zing coming from Microsoft Europe: "We've lost a background image, if found please return to bing.com ;)."
With this kind of absurd backlash, I presume Google will soon give users the option to return to its old-school aesthetic. Still: I don't see what the fuss is all about.