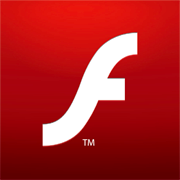 Despite being buffeted by ongoing criticism from Apple and advocates for open Web standards, development on the Flash platform continues with today's release of a finalized version 10.1of the Flash browser plugin. Adobe released a beta version of 10.1 last November and a "release candidate" in April. Today's offering is the first final release to offer parity between the desktop and mobile Flash on Android 2.2 devices.
Flash 10.1 enables hardware video acceleration on supported platforms, but the preview release contained several bugs and incompatibilities in this area. It's unknown at this time if they've been fixed in the final release, but considering streaming HD-quality video on low-power devices is a major target of Flash 10.1, it's safe to assume Adobe is working on support for as many compatible devices as possible.
Unfortunately Mac OS X users will have to wait a little longer for hardware-accelerated video. The "Gala" version of Flash Player with hardware acceleration for Mac OS X is not quite ready for a final release, but can currently be downloaded as a release candidate (much like the previous release of 10.1 for Windows), and should be available as a final release shortly.
You can download Flash 10.1 directly from Adobe for your Windows PC or Mac, or on the Android Market for your Android 2.2 mobile device.
[via Engadget]
Like this? You may also enjoy…