Motorola's turning up the heat on the smartphone market — and this time, it's not only casual consumers the company's eyeing.
Motorola CEO Sanjay Jha announced plans for a 2GHz Android smartphone during a presentation in Chicago this week. The superpowered phone, he said, should hit store shelves before the year's end.
A 2GHz chip would give Motorola's new Android phone twice the processing power of any smartphone available today: The market's current top-of-the-line devices, including the HTC EVO 4G and the iPhone 4, use 1GHz chips. According to Jha, that extra punch could let the smartphone take on a whole new kind of role in the realm of mobile business.
Motorola's Android Phone Future
The talk surrounding Motorola's 2GHz Android phone is what's most telling. Jha, according to widely cited reports, predicted that traditional mobile computers have only a few more years of life within the corporate environment. Businesses, he reportedly said, will soon start handing out high-end smartphones in place of notebooks to their employees.
That's precisely where devices like the 2GHz smartphone could come into play. Such devices, Jha is quoted as saying, would allow people to have "faster and faster access to information." The added processing speed would allow for smooth multitasking of enterprise-oriented applications, including resource-heavy programs such as remote desktop utilities and video conferencing tools.
The complete specs of Motorola's 2GHz Android phone haven't been released, but rumors suggest the device could include a Nvidia Tegra-based graphics processor with full Flash 10.1 hardware acceleration. It's also said to have a high-definition display and support for 720p video output.
Motorola and the Android Appeal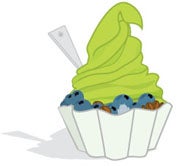 Android's flexible interface already allows for ample customization, and with Android 2.2 on the horizon, a high-end Android smartphone like Motorola's could gain even greater enterprise appeal.
Google's updated version of its Android operating system boasts several new business-friendly features, including such security-minded additions as remote wipe for administrators, minimum password settings, and lock-screen timeout. Android 2.2 also incorporates auto-account-discovery and calendar sync for Exchange and global address list look-up within the phone-based e-mail application.
(You can find a breakdown of which existing Android phones are expected to receive the upgrade in this Android 2.2 upgrade list.)
We'll no doubt be hearing more about Motorola's 2GHz Android phone soon; stay tuned.
Contributing Editor JR Raphael writes the new Android Power blog at Computerworld. You can find him on Facebook: facebook.com/The.JR.Raphael