Memeo unveiled a major update to Memeo Connect today with the launch of the Memeo Connect 2.0 beta. Memeo Connect 2.0 adds features and functionality to make Google Docs more productive and enterprise ready, including Google GDrive–a concept that Google customers have been demanding since Google Docs was first introduced.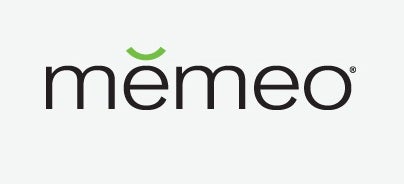 Memeo and Google co-launched Memeo Connect in January, which was more of a proof-of-concept of sorts just to get a foot in the door and establish the partnership between Memeo and Google. Connect 2.0 delivers on the promise of Connect, though, providing features and functionality that enable businesses to sync data seamlessly between Google Docs and the desktop.
The GDrive is now treated as a logical drive on the local system. Files can be saved to it from any application just as files are saved to any other local or removable storage media. The difference is that files saved to the GDrive are automatically synced to the cloud and can be accessed from anywhere in the world with a Web browser. Changes made to files on the Web, or changes made to the local files on the desktop are automatically synced to ensure the most current copy is available in both locations at all times.
Syncing data from the desktop to a cloud-based storage solution is nothing new. Just last week Box.net launched Box Sync to automate the process of keeping files on the local computer and files stored in the cloud in sync. Dropbox has been providing similar functionality much longer.
The main difference with Memeo Connect is that it is not a standalone solution. Rather than syncing data from your Memeo client to your Memeo cloud storage, Memeo is partnered with Google, and Memeo Connect is delivering that same sort of seamless integration and automated syncing, but directly with Google Docs.
Spencer Chen, director of strategy and business development for Memeo, notes, "Everyone loves Dropbox. I love Dropbox. You can't find anyone that doesn't love Dropbox. But you know what's harder to find than someone that doesn't love Dropbox? Someone paying for Dropbox."
Larger enterprises in particular need two things: stability and security. Before embracing a technology and investing money and manpower to deploy and maintain it, businesses need to know that the vendor will be there to support the product. Companies must also maintain compliance with various state, federal and industry security mandates that govern how data must be protected. Whatever cloud-based storage and syncing solution they choose must be able to meet those rigorous compliance standards.
What Google–and, by proxy, Memeo–bring to the table is brand recognition and credibility. Five years from now many of the smaller startups will be extinct or bought up by larger entities like Microsoft or Google. The concept of cloud-based storage and the automation of syncing cloud data with desktop data will be a commodity instead of a novelty.
The bottom line is that Google wants to go head-to-head with Microsoft and convince businesses to convert from local storage to the cloud, and from Microsoft Office to Google Docs. However, Google recognizes the short-sighted arrogance of expecting customers to burn the Microsoft bridge overnight, and respects the fact that there has to be a transition over time. Memeo enables it for them by providing a bridge that allows customers to seamlessly live in both worlds.
When Memeo Connect launched earlier this year, it attracted enterprise customers looking for ways to reconcile the reliance on locally installed files and productivity with the desire for improved access and collaboration afforded by moving the files and productivity to the cloud. The average size of businesses that are currently evaluating, or have already purchased Memeo Connect is 10,000 employees. Many of Google's largest enterprise customers–40 percent to be precise–are either testing or using Memeo Connect.
Memeo Connect 2.0 is available for Windows and Mac OS X in recognition of the fact that many Google customers operate heavily heterogeneous environments comprised of both platforms. Memeo also offers a Memeo Connect app for the iPad.
You can follow Tony on his Facebook page , or contact him by email at tony_bradley@pcworld.com . He also tweets as @Tony_BradleyPCW .