Over the past year, AT&T has failed Apple iPhone and iPad users multiple times. The latest gaffe was yesterday's disastrous iPhone 4 pre-ordering process. AT&T's Web site not only couldn't handle the thousands of preorders — a barrage that should have been predicted — it managed to split open and expose customers' information, including personally identifying and financial data.
And that's not the first time AT&T has screwed up. The question is, just how much more are Apple customers — and Apple itself — willing to stand?
Before you answer, let's revisit AT&T's past bungles. Here's a rundown of the five biggest mistakes AT&T has made in just the last year.
The iPhone Pre-order Fiasco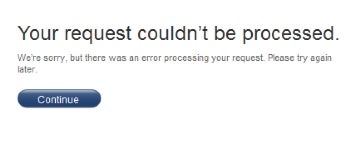 June 15, 2010: iPhone 4 pre-order day. What could go wrong? Apparently just about everything. Even though Apple fans had a multitude of retail locations at which they could preorder, many went straight for Apple and AT&T stores. These stores were dependent on AT&T's internal system of contract renewal and eligibility; AT&T couldn't handle the weight; and a sad number of hopeful iPhone 4 customers went without.
Speaking of sad and mortifying, AT&T stores were forced to take orders by pen and paper. Preorders ceased at roughly 5 PM yesterday. For AT&T's sake, I hope those handwritten orders slid under the gates before they closed — otherwise the company has yet another monster PR problem to deal with.
The iPhone Customer Data Leak
If you thought the pre-order fiasco couldn't get any worse, well, we have news for you. Like the accidental leak of customers' personal information, including but possibly not limited to addresses, phone numbers, and billing details. Customers who logged into their AT&T accounts yesterday were somehow redirected to other people's accounts, allowing for a peek-a-boo of private AT&T records.
According to Gizmodo, the hole enlarged after a "major fraud update" last weekend. The update "went wrong" and systems crashed; agents responsible for processing orders were barred access. An unnamed source who works at a third-party order-processing facility told Gizmodo about the crack and how AT&T failed to test its systems before the iPhone 4 pre-order date.
"I do know that there was absolutely NO TESTING of this system done before the launch of the new iPhone. I know it's just heresay [sic] at this point, but I can confirm that there was a major outage over the weekend that impacted all ordering systems and programs, and I can confirm that there were multiple systems being upgraded/updated, with some updates being related to fraud."
AT&T didn't respond to PCWorld's request for comment, but did tell Gizmodo that it was "unable to replicate the issue, but the information displayed did not include call-detail records, social security numbers, or credit card information." If AT&T was unable to examine the problem, how would it know what was being broadcast? Sounds to me like a backhanded admission of error.
Another Leak: iPad Data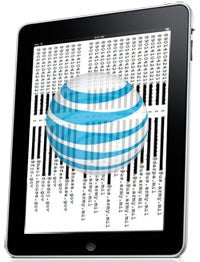 Roughly 114,000 iPad users' e-mail addresses were leaked earlier this month, and AT&T's Web site was once again responsible. A group of hackers by the name of Goatse Security discovered a chink in AT&T's armor and pried it open.
Goatse found a buggy Web application on AT&T's Web site that returned an iPad user's e-mail address when it was sent specially written queries. These queries involved ICC-IDs (Integrated Circuit Card Identifiers) — unique numbers given to iPad owners that identify iPads connected to AT&T's mobile network. Goatse then wrote an automated script that repeatedly sent thousands of random ICC-IDs, downloaded the e-mail addresses, and then gave them to the Gawker sister site Valleywag.
Could it get worse? Yes. The FBI then began investigating AT&T. The investigation is ongoing and in its infancy, so no further details have been reported, but it's doesn't sound like good news when you've got the feds riding your back.
South by Southwest 2010
The 2010 South by Southwest (SXSW) music festival is a small yet pertinent illustration of AT&T's breakdown. In March 2010, AT&T boasted that it could handle the onslaught of data hogs as festival-goers tweeted, Yelped, Facebooked, and more. This claim was in response to the 2009 SXSW festival, which saw AT&T's 3G networks destroyed.
AT&T installed a cellular antenna system in the Austin Convention Center to handle most of the cellular traffic. In addition, the local cellular towers were enhanced and a series of temporary cellular on wheels (COW) portable transmission sites were set up around the region to handle the rest. AT&T also bolstered its Starbucks-hosted Wi-Fi hot spots.
Can you guess what happened? Epic failure, that's what. Concertgoers overpowered the Austin 3G network, causing dropped calls, sluggish data services and unavailable service for thousands of attendees.
Cellular Reception
AT&T's cellular reception woes constitute the carrier's biggest problem. After all, what's the point in dropping $300 on an iPhone if it simply doesn't work?
Among many other incidents, AT&T was branded the best company to choose if you want the most dropped calls; students have waged protests against its service; customer ratings plummeted to a new low; it launched a (failure of a) lawsuit and public battle against Verizon's claims of its poor 3G coverage; and AT&T even had the self-conscious and rep-damaging gall to release an iPhone app that tracks how shoddy its service is.
June 15 may have been an embarrassing day for AT&T, but I'm focused on June 24 — the release of the iPhone 4. If yesterday is any indication, we could see an apocalyptic train wreck for AT&T with thousands of angry customers unable to use their new gadgets. And it could all lead to Apple's tired resignation from what is, in my opinion, probably the worst cellular carrier in America.
iPhone 4 16GB Black Cell Phone – AT&T
iPhone 4 32GB Black Cell Phone – AT&T
Price When Reviewed:
$599