Conrado Bryson Bush wants to resize the partitions on his hard drive.
Once upon a time, that chore required you to delete and recreate your partitions, thus losing everything on them. Luckily, it's now possible to resize your existing partitions without erasing all of your files.
But it's still possible for disaster to strike. Just to be safe, you should make sure your hard drive is backed up before you mess with partitions. An image backup is your best bet in this situation. I recommend an external hard drive and the free version of Macrium Reflect.
Windows 7 and Vista come with a partitioning tool that will allow you to resize existing partitions. To get there, click Start, right-click Computer, and select Manage.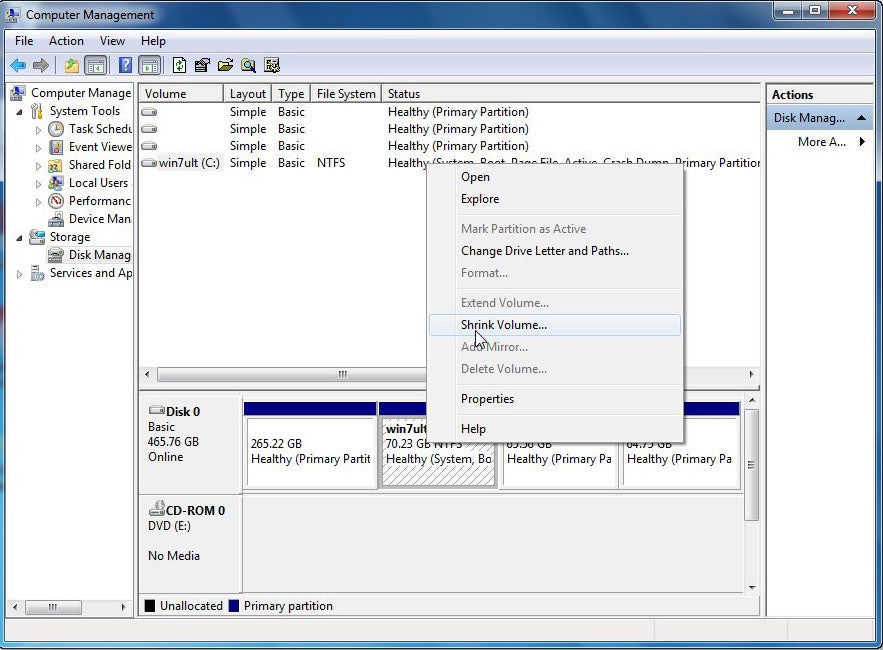 In the resulting Computer Management program, click Disk Management under Storage in the left pane. Right-click the partition you want to change and select either Extend Volume or Shrink Volume.
Two problems with this program: It won't always let you shrink the volume as much as empty space on the partition should allow, and it doesn't help you at all if you have XP.
So I'll also recommend a third-party program, as well. The EASEUS Partition Master Home Edition is free, easy, and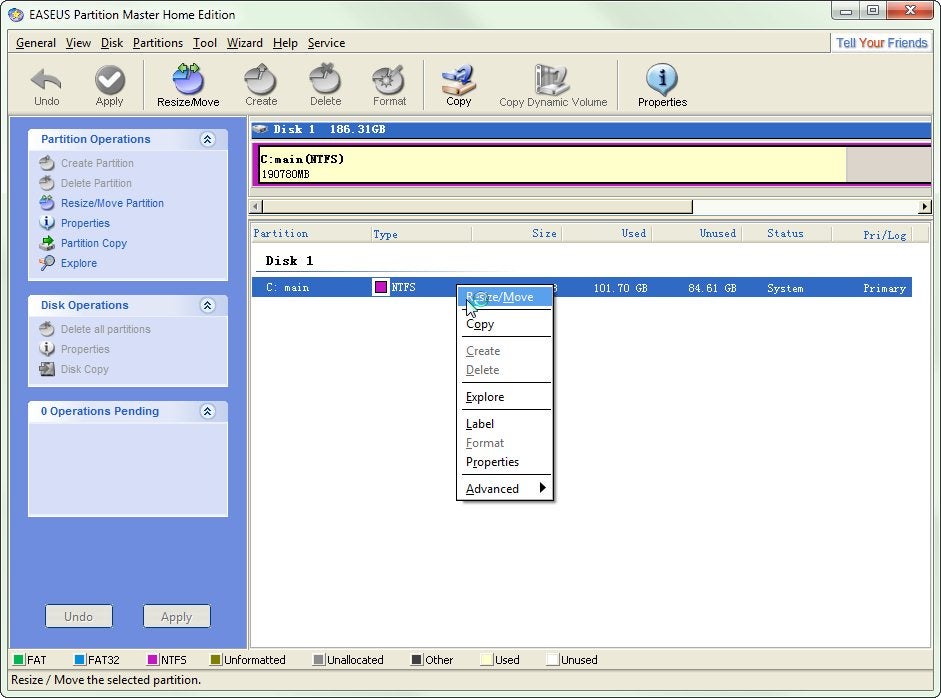 dependable. One caveat: It doesn't work in 64-bit versions of Windows. For that, you'll need to shell out $40 for the Professional version.
Add your comments to this article below. If you have other tech questions, email them to me at answer@pcworld.com, or post them to a community of helpful folks on the PCW Answer Line forum.