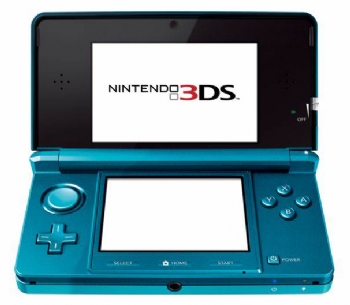 It sounds like Nintendo's new 3DS handheld will offer optional software installs, a feature available for some time on Sony's PSP, but unavailable to DS owners.
According to Japanese news-watcher Andriasang citing Nikkei, Nintendo's 3D game device will allow you to copy software from game cards to the system's internal memory. That's a surprise, as Nintendo said nothing about it during its press show or during the hands-on demos thereafter.
What's more, Nikkei says this will allow players to game without cartridges. By contrast, Microsoft's Xbox 360 allows you to install games to its hard drive, but requires the disc remain in the slot-loader as validation.
Assuming Nikkei's correct–and note that Nintendo's confirmed nothing yet–here's what I want to know:
Just how much internal storage does the 3DS have? 3DS game cards will reportedly hold up to 2GB of data. Even if the games use half that, you'd need a fair bit of internal storage to accommodate the average user's games, movies, and music library. Would 32GB be too little? 64GB be too much? Could Nintendo sell multiple size configurations at different price points?
Would internal storage be faster than external game cards? Common sense suggests that no, it won't, because where flash storage is involved, what's inside tends to be just another iteration of what's available outside. That said, it's always possible Nintendo's done up a deal to put something special under the hood.
What about game validation? Imagine any game can be copied to any 3DS's internal memory. What's to stop someone from sharing their copy of a game with friends? Online? Downloading 3DS games en masse via torrent networks? That's a pandora's box Nintendo's worked for years to keep shut, so don't expect anything quite that simple. Maybe Nintendo won't allow game installs. Maybe their internal storage only allows you to download games purchased through their online store (the same way Sony runs shop with its PSP today).
Will anyone care? DS game cards are tiny and take up no space at all. You can fit dozens in a coin purse. Access times tend to be as good from external cards as internal ones. I've honestly never heard anyone complain about Nintendo's card sizes. Then again, the cards are pretty small (postage stamp sized, in fact) and I'm sure someone, somewhere's lost one to a couch or car seat.
Follow me on Twitter (@game_on)