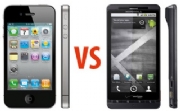 On Wednesday, Motorola introduced the Droid X — the company's response to the Apple iPhone 4. On Thursday, the iPhone 4 goes on sale. As a result, the digital world has a smartphone smackdown rivaling a wrestling match promoter Vince McMahon might emcee. What follows is a specification comparison between the hardware and software of the Droid X and the iPhone 4. Stay tuned for hands-on testing comparing the two models.
Opening Bell
Like the iPhone 4, the Droid X is not a big surprise, as "leaked" images and specifications of the device surfaced on the Web weeks ago.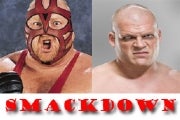 But it's official now: Verizon, Motorola, and Google have launched their latest competitor to the iPhone 4, which created mayhem at pre-ordering stage, with over 600,000 advance sales recorded.
So how does the Motorola Droid X stack up against the Apple iPhone? Ultimately, this is a battle royale between two very different platforms: the iOS from Apple, a walled garden that sees no stopping in growth, and the Android platform, which is quickly catching up by adding powerful devices and galloping software updates.
We will look at some of the key software and hardware features of the iPhone 4 and Droid X, comparing and discussing. Note that, until the Droid X arrives on July 15 (with a price of $199 after a $100 rebate with a two-year contract), we won't be able to do a hands-on comparison, so this a comparison based on listed specifications.
Before we start, you can also have a look at our comparison chart to the lower right (click to enlarge).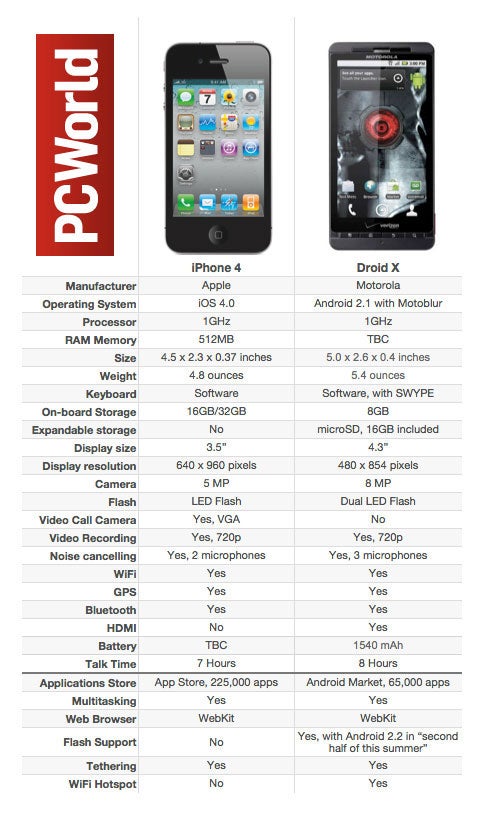 Processing Power
Tie
Like most modern smartphones, the Droid X runs on a 1GHz processor. The iPhone 4 runs on the same A4 chip you'll find in the iPad, though the clock speed has not been disclosed. (In the iPad, it's 1GHz.) Both Motorola and Apple have not specified the amount of RAM memory in their devices, but we know so far from a recent teardown of the iPhone 4 that the device features 512MB of RAM, a figure that you can expect from the Droid X as well.
When both phones become available, a proper speed comparison will be in order.
Display & Resolution
Winner: iPhone 4
The Motorola Droid X features a 4.3-inch screen, a whole 1.2 inches larger than the iPhone 4's 3.5-inch display. Both devices' displays are multitouch. But the winner in this category has to be the iPhone 4 because it packs more pixels per inch in its 'Retina display' than the Droid X.
The screen on the Droid X might be better for watching videos due to its larger size, but in terms of picture quality, the iPhone 4's higher resolution and IPS screen technology packs the final punch.
Screen size, of course, can be a matter of preference, but most consumers probably won't need the extra screen space on the Droid X, especially when it's at the detriment of image quality. Also, the extra screen estate on the Droid X makes the phone wider, taller, and heavier than the iPhone 4.
Storage
Winner: Droid X
The iPhone 4 does not come in a 64GB version, like the iPod touch, but only in 16GB and 32GB models like the previous 3GS generation. The Droid X however, comes with 8GB of storage built-in, as well as with a 16GB microSD card included.
Because the Droid X supports microSD cards up to 32GB, you can extend its storage up to 40GB. The iPhone 4 does not have extendable storage.
Overall, for the $199 base model price, the Droid X comes with 8GB more storage than the iPhone 4 carrying
the same price (the 16GB model).
Camera & Multimedia
Draw
We have already seen photo samples taken with the iPhone 4's 5MP camera, and they look great. It has an LED flash for taking pictures in low-light conditions, and it can record 720p HD video. But the Droid X comes with an 8MP camera and a dual LED flash, and it can also record 720p video.
Add to that the HDMI-out port on the Droid X, and Motorola's device wins hands down. The iPhone 4 however, has a couple more tricks up its sleeve here. Apple's device has a front-facing video camera for video calls (a feature missing on the Droid X), and you can purchase, for $4.99, iMovie for iPhone, simply the best mobile video editor seen so far (and exclusive to the iPhone 4).
We'll conduct side-by-side tests of the cameras on these phones in the near future. Until that time, based on the specs alone, we'll call it a draw.
Connectivity
Winner: Droid X
In the connectivity department, the Droid X and the iPhone 4 reach a draw — to a point. Both phones come with Wi-Fi, GPS, and Bluetooth, and both devices can be used as a modem (tethering) for $20 extra per month. What the Droid X can do and the iPhone 4 can't is to act like a mobile hotspot. For those extra $20 per month, the Droid X allows you to connect up to five compatible Wi-Fi devices to Verizon's network, such as your laptop, your iPad, or other gadgets.
iOS vs. Android
Draw (So Far)
The Droid X might have the edge over the iPhone 4 in terms of hardware overall, but lately consumers are focused on how easy and rich the OS on a smartphone is. In this department, Android is making huge leaps lately, but still has some catching up to do.
Usability aside, the problem with the Droid X is that it won't ship with the latest version of Android (2.2) on July 15, but only with the current Android 2.1. This means that only in sometime "late summer," when the Droid X goes Android 2.2, will the phone have full Adobe Flash support (something you won't find on an iPhone any time soon).
Multitasking arrived in iOS 4 as well, so Android doesn't have that advantage over the iPhone anymore, either. Same goes for applications, as Apple's App Store reigns supreme with over 225,000 apps, while Motorola says Android Market has over 65,000.
A cool trick the Droid X will have, one not yet available on iOS, is Swype, a system that allows you to enter data on the software keyboard without lifting your finger off the screen. Swype is the default data-entry mode, but you can also use a regular multitouch software keyboard on the Droid X.
Other Things to Keep in Mind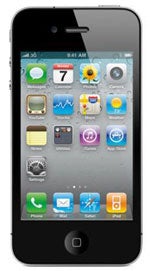 A notable feature now present on the Droid X is noise cancellation technology, which is supposed to improve call quality by blocking other sounds around you except your voice. The iPhone 4 has two microphones, one of which is used for noise cancellation, while the Droid X boasts three. How these features will behave in real-life tests has yet to be seen.
And of course, last but not least, the iPhone 4 vs. Droid X battle is not only a challenge between Apple, Motorola, and Google. It is also a competition between the country's two largest wireless carriers, Verizon and AT&T. The latter is well known for dropped calls and poor reception in some areas, while Verizon mocks AT&T over its lesser 3G coverage and overall mediocre network stability.
Note that both the iPhone 4 and Droid X feature revamped internals and antennae structures to tackle reception issues, but AT&T still remains with a bruised eye in comparison to overseas iPhone users, who don't experience network problems like their U.S. counterparts.
What will you be buying this summer, an iPhone 4 or a Droid X? Please let us know your choice and your reasons in the comments.
Note: When you purchase something after clicking links in our articles, we may earn a small commission. Read our affiliate link policy for more details.