Somewhere in Hollywood, Paris Hilton is weeping.
Apple announced Wednesday that the white models of its new iPhone 4 have "proven more challenging to manufacture than expected," and won't be available until the second half of July. However, the more popular iPhone 4 black models aren't affected by the delay.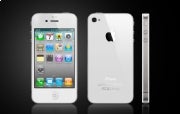 The bad news will certainly disappoint fans of the white iPhone 4, although many customers who buy the black model will suffer from delayed gratification as well. For instance, if you pre-order a black iPhone 4 today at Apple's online store, the device will ship by July 14. And AT&T yesterday announced that it will offer the iPhone 4 to its customers beginning June 29–five days after the device's official launch. (Customers who pre-ordered early should get their iPhones this week, however.)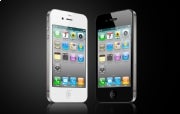 Well, that settles that. But larger questions remain. Specifically, do you prefer the white or black iPhone 4? Is one of the two more fashion-forward? And should gender dictate which model you buy? Below are some thoughtful opinions on the topic from the Apple Support forum:
· "The White one is for girls. Black is for boys."
· "When did white become the new pink? The first iPod was white. Black is very elegant and sophisticated but white is also very clean. Im still on the fence about color, hopefully they get this mess cleared up."
· "I personally want the white iPhone because I prefer white accessories, if everyone wanted the black iPhone I'd still want the white and if no one at all wanted the black, I'd still want the white."
· "I am waiting in line to get the black iPhone on Wednesday night [June 23]. My wife will be getting a new iPhone when she is eligible to upgrade in November. She wants black, I want white."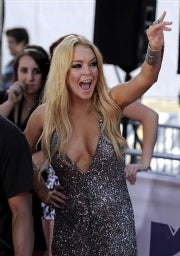 And perhaps a more vexing issue: Will the white iPhone 4 set off Lindsay Lohan's SCRAM bracelet?
Contact Jeff Bertolucci via Twitter (@jbertolucci ) or at jbertolucci.blogspot.com .