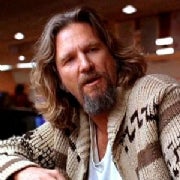 That Jeff Lebowski was one cool dude.
Aside from the fact that he actually referred to himself as "The Dude," the iconic character from The Big Lebowski just had something about him–a kind of pure coolness that's hard to describe.
His secret? He didn't try.
Tech companies, on the other hand, try with all their might to come across as cool. Sometimes, they succeed–Apple's "I'm a Mac" ads managed to project an air of coolness that stuck for years–but equally often, their attempts to connect with consumers make them look more out of touch than Mr. Magoo at a Megadeth concert.
Ultimately, it all comes down to something I call "The Dude principle of coolness": If you're actually trying, odds are, you're failing. And the harder you try, the greater those odds become.
Here are 10 times when tech companies' attempts failed miserably.
1. MSI Takes a Crack at Viral Video
MSI tried to hop on the pop culture bandwagon with this astoundingly disturbing video published to the Net in 2009. The clip shows a couple of guys in Spandex onesies (strike one) throwing laptops at each other (strike two) and catching them in certain unmentionable crevices (strike three…you're out!). Take a look:
MSI's concept, from what I can best surmise, was to show off the superthin profile of its new X-Slim laptops. And given the popularity of shows like MTV's "Jackass," you can see how a team of suit-wearing hacks might have seen the stunt as a cheeky way (so to speak) of grabbing college kids' attention.
What MSI failed to realize was that there's a difference between making people cringe and making them want to buy your product. This asinine stunt fails to accomplish the latter–no ifs, ands, or butts about it.
2. Sony Gets a Bad Rap
Talk about a flop: Sony's 2006 attempt at connecting with the "cool kids" was so bad, the company actually had to apologize.
Remember this one? Sony hired a marketing company to create what was supposed to look like a teenager's blog. That "teenager," of course, was an employee who blogged exclusively about how he and his pals really wanted a Sony PlayStation Portable for Christmas.
The crowning moment came when a video surfaced showing the blogger's "cousin" Pete rapping about the PSP. Pete's lyrics included such insightful prose as: "Games so crazy / they totally amaze me / gotta ask my mom for one / fo' shizzy."
Savvy Web surfers soon discovered that the blog's domain–Alliwantforxmasisapsp.com–was registered to an agency called Zipatoni. And then, everything fell apart.
Sony posted a note on the site admitting it was behind the effort. Days later, the blog and all the videos magically disappeared (hint: you can still see them via archive.org). In a statement made to BusinessWeek, then-Sony PR boss David Karraker called the concept "a marketing idea that was poorly executed."
Poorly executed, eh? As Cousin Pete might say, "fo' shizzy."
3. Microsoft Gets Musical
For a different type of musical disaster, we turn to our always-reliable friends over at Microsoft (who, as you'll soon see, make this list three times). In 2009, the gang from Redmond created a four-minute video promoting their new Songsmith software. The software lets you sing along with customized backing tracks while recording your best "American Idol"-esque efforts.
The video, unfortunately, came across more like a bad "SNL" sketch than anything. Entertainment blog Videogum hit the nail on the head when it said it was like Microsoft had "found some kind of home-schooling Christian commune in the woods and hired them to make their commercial."
Next: Weird times with Bill Gates and Jerry Seinfeld
4. Bill Gates Goes for Laughs
What's the deal with that Microsoft-Seinfeld ad campaign? In what was easily one of the most bizarre moves in tech advertising, Microsoft spent $300 million on a short-lived series of commercials featuring Jerry Seinfeld and Bill Gates in 2008. The idea, Microsoft said, was to help "engage consumers in a conversation" and "create an emotional connection."
That connection started with a two-minute ad showing the odd couple eating churros and shopping for shoes.
Now, for the record, I thought this ad and its equally strange sequel were hilarious. But not everyone got the joke. A critic in AdWeek called the campaign "beyond bizarre," saying it "[shot] itself in Bill's size 10 Conquistadors several times." Computerworld's Preston Gralla wondered whether the spot was the "worst TV ad ever."
There may have been something to those ads about nothing, but it didn't last for long: Microsoft quietly put the kibosh on the concept after only two commercials, opting to move its campaign in a slightly less abstract direction. Not that there's anything wrong with that.
5. MC Clueless Drops a Beat
When it comes to creating clueless concepts, no one does it better–or worse, I should probably say–than the folks at the Software and Information Industry Association. The SIIA, as the organization's called, is perhaps best known for its jaw-droppingly bad early-90s rap video, "Don't Copy That Floppy."
The nearly 10-minute clip features a character named "MC DP" (that's "Disk Protector") and is loaded with more cheese than you'd find in a freshly nuked Hot Pocket. Don't take my word for it–watch for yourself.
"Don't Copy That Floppy" was rough enough, but the SIIA didn't stop there: The group came back in 2009 with an updated version of its anthem, "Don't Copy That 2." MC DP (this time, it's "Digital Protector") revises his rhyme to cover more modern forms of copyright violation. The technology may have changed, but DP's M.O. is the same: trying to convince America's youth that sharing files will result in fines and jail time.
Just wait for 2012, when MC DP releases his next teen-targeted single: "Don't Copy That Floppy, Smoke Cigarettes, Do Drugs, Drink, or Engage In Premarital Sexual Relations (All of Those Things Will Send You To Jail or Kill You)!"*
* Just kidding.**
** I hope.
6. Apple Goes to School
Regardless of what you think of its products, it's hard to deny Apple is brilliant at marketing. But the Cupertino crew didn't always have the magic touch.
Back in the mid-80s, Apple put out an ad for its Apple IIc computer. The spot, about a teenager's high-school nightmare, is misguided enough to leave anyone in a cold sweat.
At least we know if this whole tech thing ever turns sour, Apple has a bright future producing after-school specials.
7. Packard Bell Learns a Lesson
In the mid-90s, Packard Bell tried to jump on the cool train with an ad likening the outside world to some sort of post-apocalyptic jungle. Downtrodden humans push cars and walk over bridges in mindless unison. At the center of it all sits the public library, a run-down old relic with red-uniformed guards who march around shushing everyone in sight.
The ad's message: Why subject yourself to this kind of hell when you could stay at home and do everything from your Packard Bell computer?
The message, suffice it to say, failed to land (though it may have given that kid from Apple's ad a few new nightmares). In the end, the only thing that looked dated and out-of-touch was Packard Bell itself.
Next: Microsoft parties down with Windows 7
8. Microsoft Tries to Party
Quick: Where were you on October 22, 2009?
If you said "at a Windows 7 launch party," I call shenanigans. According to my highly scientific estimations, only one person actually followed Microsoft's instructions for hosting a Microsoft-themed bash in honor of its latest Windows' release. His name is Robert Strohmeyer, and he's an editor at PCWorld. (To be fair, I did hear his party was pretty wild.)
Robert aside, though, Microsoft's attempt at building buzz for its Windows 7 release couldn't have been more uncool. Just watch the official Windows 7 launch party instruction video, and you'll immediately see what I mean.
My goodness! That incredibly diverse and casual group of people sure seems to be having a blast. Pardon me while I gag.
Here's the thing: Windows 7, while far from perfect, was a tremendous improvement over Vista, its predecessor. But an occasion to throw a party, complete with Microsoft-themed activities, it was not.
On the upside, Microsoft's highly contrived effort did give us some pretty funny parodies. Now, that's something worth celebrating.
9. An Audio Company Makes Terrible Sounds
Holy MC Hammer, the heinous rapping never ends. Check out this UK-originated ad by audio company Amstrad, and just try to tell me that isn't the same guy who did the singing for Milli Vanilli.
The Amstrad Studio 100 may let you "be a DJ and get demos made," but if those demos sound anything like the track on this horribly unhip (yes, even by 1985 standards) commercial, you're in serious trouble.
10. Steve Ballmer Monkeys Around
We end with a moment so uncool, it makes Steve Urkel look like Mick Jagger.
At a Microsoft developers' conference in the early 2000s, Steve Ballmer set out to energize his audience and build excitement about his company's future. Instead, he managed to create a comedy cult classic with his now-infamous chanting of "Developers! Developers! Developers!"
Go ahead–chant along. You know you want to.
Aside from being uncool in the literal sense–I mean, really, have you ever seen a man sweat that much?–Ballmer's maniacal moment failed to generate much other than laughter.
Actually, let me modify that statement: It also inspired some pretty sweet club-ready "Developers!" remixes. With beats like that, The Dude would definitely abide.
You Might Also Enjoy:
10 Things the Internet Has Killed or Ruined (and 5 Things It Hasn't)
When Bad Things Happen to Good Products
A Decade of Internet Superstars: Where Are They Now?
Contributing Editor JR Raphael is incredibly cool, but only because he has a powerful air-conditioner. You can find him on Facebook , or Twitter .