YouTube's popularity continues to make for impressive statistics, but it also serves as a reminder of how little the site has changed through the years.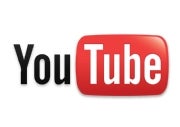 A new report from ComScore details just how far YouTube has come. For the first time, the average visitor to Google video sites — mainly YouTube — watched more than 100 clips per month. More importantly, almost 145 million people visited Google's video sites per month, accounting for 43.1 percent of all online video served.
And yet, YouTube has made few drastic changes. Take a look at the home page — I imagine most of you rarely see it, instead landing on the site through links or embedded videos. Note how it's populated almost entirely by user-generated content. The site very much adheres to its original mantra, "Broadcast Yourself," while premium content, which is generally more lucrative for advertising and could potentially be sold directly to YouTube's vast audience, takes a back seat.
Meanwhile, Hulu, whose 3.5 percent of online video served is in a distant second, is rumored to be building a subscription service called Hulu Plus. For $10 per month, Hulu Plus would provide access to the entire archive of Hulu shows, while the free service would only include the most recent five episodes of any show.
There were murmurs late last year of a subscription service for YouTube, but the site has also made other attempts to transcend its homegrown vibe. First came the full-length movies and TV shows — mostly outdated classics such as Star Trek and MacGyver — followed by a couple of modest attempts to sell video rentals.
Still, it now seems that YouTube is backing away from an emphasis on premium. When YouTube introduced its first movies and shows, a redesign of the site subtly promoted the premium content with a "Shows" tab, but even that's gone from the home page now. Today, the site is all about what's popular and what's recommended based on your previous viewing habits.
Not that there's anything wrong with that. Hulu, by offering a subscription package, is headed into uncharted waters, mostly due to pressure from content owners who want the site to start making more money, pronto. Buoyed by hundreds of millions of eyeballs, maybe YouTube doesn't need that stress.