Google's Chrome has now integrated Adobe's Flash directly into the browser. Chrome 5.0.376.86 was released over Google's Stable channel and is now available to download for Windows, Mac, and Linux. The update also includes five bug fixes, including two relevant to video handling.
Before Chrome and Flash became one, users had to download a separate plug-in to facilitate Flash. Now Flash has been "enabled by default," according to the Chrome blog.
For those who aren't so keen on Flash — perhaps wooed by Steve Jobs' harsh words for Adobe — CNET offers a solution for removing it: "… type 'about:plugins' into the Chrome address bar to see a list of plug-ins and a 'disable' button to shut down what isn't wanted."
Adobe Flash has been in the news a lot lately. Apple and Adobe feuded publicly regarding Flash on the iPad. In the end, Apple rejected Flash as a whole, instead embracing its vision of the future of Internet video: HTML5. Google also supports HTML5 but has chosen not to make (too m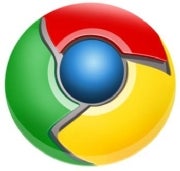 any) enemies on the Internet by excluding Adobe from Chrome updates.
Earlier this week, Adobe sent Flash Player 10.1 to smartphone makers, most notably Google's Android. The highly anticipated Android update, Version 2.2 — or Froyo — will support Flash, bringing the future of Internet games and video to smartphones. Only some Android smartphones will receive Froyo — here's a list to see if you're one of the lucky.
In a hands-on test of Flash 10.1 on Android, PCWorld found it to be "quite good" with "amazing" speeds. The elephant missing from the room was Hulu. According to Adobe, Hulu does not own distribution rights for their content on mobile devices and therefore cannot stream video to smartphones. Sad day. Maybe Hulu will make an Android app soon.