If your newly-updated iPhone isn't working quite right — iPhone 4 death grip issues aside — Apple has quietly updated its troubleshooting knowledge base to help you out.
Five sections of Apple Support were updated Monday to reflect iOS4, which launched on June 21. They are: hardware troubleshooting, MMS troubleshooting, inability to use data services, help with accessories and tips for transferring photos to a computer.
Most notable is the troubleshooting page for iPhone hardware. No, it doesn't have an answer for the antenna problem; for that you'll have to improvise with Scotch Tape, or just take Steve Jobs' advice and "Just avoid holding it in that way." But you will find help with iPhone 4's Facetime video chat app, audio issues, short battery life, non-functioning cameras, phone call problems and more.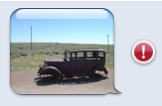 I've also found a page, updated on June 25, dealing with apps that close unexpectedly due to memory problems. This is notable because one of the potential fixes entails opening iOS4's tray of recent applications and closing them out manually. This level of micromanagement is one of my issues with iOS4 multitasking, though I've admittedly opened dozens of apps at a time without running out of memory.
If you're fairly tech-savvy, however, much of the advice in Apple's support pages will strike you as common sense. Fixing most problems typically starts with making sure the phone is up to date and checking that the thing you're trying to do is compatible with your phone, operating system or wireless carrier. In many cases, restarting the phone is a suggested solution, and restoring from a backup is a last resort.
Still, if you've got iPhone problems, troubleshooting from the support pages is never a bad idea. At the very least, you'll make some tech support guy's life a little easier.