Google has expanded the functionality of Google Docs viewer on the iPhone, iPad, and Android mobile devices to include the capability to view PDFs, *.doc, *.docx (the Office 2007 and Office 2010 file format that replaces *.doc), and even Microsoft PowerPoint (although there is no mention of the newer *.pptx format for PowerPoint) natively within Google Docs Viewer. So far, though, Google is taking a "look, but don't touch" approach–providing the capability to view multiple file formats, but still lacking the functionality to create or edit documents, even in Google Docs.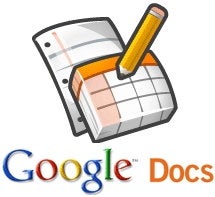 A post by Mickey Kataria on the Google Docs Blog yesterday announced that Google is "releasing a mobile version of the Google Docs viewer for Android, iPhone and iPad to help you view PDFs, .ppt, .doc and .docx files you've uploaded to your documents list, without needing to download the file."
Kataria goes on to explain "With our mobile viewer you can switch quickly between pages and pan/zoom within a page. On your iPhone and iPad, you can pinch to zoom in or out."
Google has let users store files of all types online in Google Docs since January of this year–up to 1Gb of data with a maximum single file size of 250Mb. Business professionals can use Google Docs as a general repository for cloud-based data so that it can be accessed from anywhere in the world with an Internet connection–as long as it wasn't a mobile device.
Now, iPhone, iPad, and Android users can visit docs.google.com from their mobile device and view a greater variety of file types. Mobile business professionals will appreciate the capability to view PDFs, Microsoft Word, and Microsoft PowerPoint files on the go.
To Google's credit, the Microsoft Word docs that I opened in the Safari browser on my iPhone render pretty much exactly as they do when opening them in Internet Explorer 8 on a Windows 7 PC. Unfortunately, that rendering leaves a lot to be desired. It is certainly functional enough to allow the file to be read, but the fidelity of the appearance, and more advanced document features like footnotes or images, is lacking.
Adding the capability to view the files at all from the iPhone, iPad, and Android mobile devices is still a benefit, though. The comments on the Google Docs Blog post reveal what users really want, though–full Google Docs functionality on mobile devices.
One commenter says "I can't wait to hear about editing for documents on my Android. It's really the only thing that's missing from my phone."
Another comment vents "Don't care a thing about viewing docs on my mobile device. I want to edit docs from my iPhone… Docs is pretty useless to me until I have that."
Google wants business customers to seriously consider Google Docs as an alternative to Microsoft Office, but it has a long way to go. One area where Google has the advantage, though, is with the cloud and Web-based applications. If Google can beat Microsoft to deliver true office suite functionality–not just viewing–from mobile devices, that could give Google an edge worth giving Google Docs a second look.
You can follow Tony on his Facebook page , or contact him by email at tony_bradley@pcworld.com . He also tweets as @Tony_BradleyPCW .