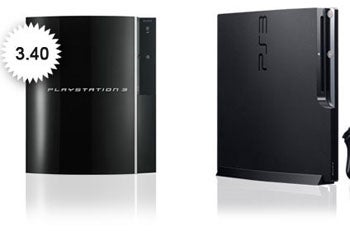 Expected since E3 if slightly hazy in terms of specifics, Sony's PlayStation Plus subscriber service is now available for gamers willing to part with $50 a year. All you need is the latest 3.40 firmware update, a credit card number, and a bit of disposable income.
I just pulled it down–a trifle slow coming, through whether size or traffic-related I couldn't say–and ran through the subscriber options to see whether it's worth $50.
3.40's Free Side
Not everything in 3.40 takes credit cards. For instance: You can now edit video content saved to the PS3 and upload that video to YouTube or Facebook. Using the feature's as simple as tapping on the Video Editor & Uploader icon–two stacked dots topped by a triangle. I had to download an additional 44MB update to get started, after which a simple "add," "edit," and "finish" interface let me import and tinker with various video slices. A note warns that video copied to the system prior to the 3.40 update won't work (it'll have to be recopied) nor will "copyright-protected" content, for obvious reasons.
You can also share new photos or comment on existing ones at sites like Facebook or Picasa in Photo Gallery, and while I didn't try it, the update claims you can now print photos as well. Again, I had to install an additional (110MB!) update, though it wasn't clear if that actually predated the 3.40 firmware change, since I haven't fiddled with Photo Gallery in ages.
System Auto-Off now defaults to 2 hours and offers several alternative settings (1, 3, or 5), though why you can't just plug in a number manually seems odd. Why not 4, 6, or for that matter, 10.5?
Perhaps the best new gratis feature is five-star rating support–long overdue, and available on the Xbox 360's LIVE service since 2008–which lets you rate PlayStation Store content. Scan around the Store and you'll notice games are already racking up ratings by the hundreds.
Next: PlayStation Plus Troubles…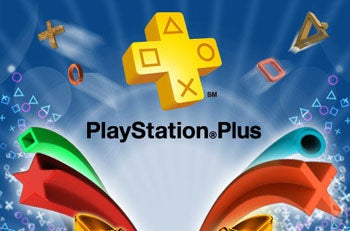 PlayStation Plus Troubles
Once you sign into the PlayStation Store, you'll spy the new PlayStation Plus rectangle stacked atop the old left-hand column harboring New Release, Games, and Demos. Click on it and you'll get a list of menu squares, some overlaid with yellow d-pad icons indicating content that now sits behind the PlayStation Plus subscriber pay-wall.
The first icon lets you subscribe to the service itself. Tapping it brings up two options: A $49.99 one year package (currently offering an additional three bonus months) or a less ardent $17.99 three-month alternative. Both offer full access to the full service, which includes full game trial versions (try before you buy), early access to demos and game purchases, and exclusive discounts and free games from the PlayStation Store.
I opted for the $50 annual subscription, at which point a disclaimer popped up warning that "automatic funding [would] be set to on," and that if my "wallet" didn't have enough funds when the automatic subscription came due, "it [would] be automatically funded from the credit card on record to cover the renewal cost."
Lucky me, when I went to confirm (with $0 in my wallet) I received the dreaded 80023102 error, which like most PS3 error codes told me absolutely nothing about how to solve the problem. A Google search turned up dozens of posts (like this one) from people unable to add funds to their wallets. I backed out of the Store to my account settings, and sure enough, my credit card information was out of date. Shame on me, but really–how hard would it be for Sony to offer a simple message saying as much at point of purchase?
Once I had that sorted, the service offered me the option to publish my purchase to Facebook. I typically ignore that stuff, since it's essentially unpaid advertising, but shrugged out an "okay," only to receive an error stating the service was unavailable and to check my PC account. It seems my Facebook account info was out of date too, as I'd recently changed the login information. Again, I was able to reason this out on my own, but it'd be helpful it Sony just said as much instead of trotting out elliptical error codes and vague messages.
Next: Behind the Paywall
Behind the Paywall
What do you get for $50 a year? At this point, not much. I counted nine total PP options, including a trial version of inFAMOUS, free full versions of Rally Cross ($5.99), Age of Zombies ($4.99), a Warhawk Fallen Star content pack ($1.99), a Fat Princess: Fat Roles expansion pack ($4.99), and Wipeout HD (19.99), a lone sci-fi theme, and–wait for it–two Fat Princess avatars.
Additionally, Midway and TikGames-Creat Studios were offering a handful of specially priced items, including stuff like Midway's Mortal Kombat II (regularly $4.99, discounted to $2.50) and TiKGames-Create Studios' Wakeboarding HD (regularly $14.99, discounted to $11.99).
But that's it. All told, it's more like a sampler platter of what to expect–trial versions, freebies, and discounts–when the service finally ramps up. I though that'd be now, but alas, we're left to hypotheticals and unofficial conjecture about a holiday content fulfillment period.
Conclusion? Just Wait
So is it worth $50 a year? Clearly not yet. The potential's there, sure, but Sony needs more content in a hurry, and content that caters to a much broader palette of player tastes, before it can justify the $50 annual price tag. It's not enough to tally up what's there and stipulate that it exceeds $50. I've already played and beat inFAMOUS. I'm not that into racing games like Wipeout or strategy-lite stuff like Age of Zombies or Fat Princess. And I don't get much of charge from revisiting oldies like Mortal Kombat II, Gauntlet II, Rampage, and Rampart, all of which cost me extra dough anyway.
Unless any of that stuff really and truly appeals to you (or you're just big on Sony charity) I'd pass on PlayStation Plus and wait for the service to fill up the cupboards. The content as-is feels like a press demo, not a public rollout. Give it a few months to blossom. Besides, how hard could it really be to add a few dozen more games, freebies, and discounts?
Follow me on Twitter (@game_on)