Based in Edmonton, Alberta, Argus Machine Company has made custom parts and pipeline threading in Canada for oil and gas fields since 1958. But in three buildings totaling 100,000 square feet, unreliable, piecemeal technology was increasingly frustrating some 100 employees.
Workers in its plants rely on software that instructs manufacturing and assembly machines, but frequent network outages forced them to upload commands manually, causing product delays. Staff in sales, marketing, accounting, and administration had a rough time accessing the corporate intranet and documents, as well as the printing, e-mail, and accounting systems.
The existing technology mixed HP tower servers, an IBM e-series blade chassis, and an old VMware ESX 3.0 server with only 2GB of RAM and four memory-starved virtual machines. A broken Microsoft Exchange server with 2GB of RAM constantly swapped out to the hard drive for extra memory. The main server room overheated, sapping the equipment's power and life expectancy.
There were also unmanaged 100-mbps ethernet network switches, a no-name firewall, and one overloaded uninterruptible power supply (UPS). Staff had no idea if data was backed up, and they wrote over unlabeled tapes that were already full. An old PBX phone system wouldn't even transfer calls to other locations.
The Solution
Argus had some nice pieces, such as the IBM blade chassis and blade servers that we continued to use. We wanted to upgrade the rest of their IT infrastructure. To limit interruptions and expenses, we staged roughly five mini-upgrades and test periods over six months, sometimes after work hours.
We had Argus buy both Thecus N8800 and QNAP TS-809U-RP iSCSI Network Attached Storage (NAS) units, which consolidated storage while increasing and distributing space among servers. Argus eventually bought a Dell EqualLogic PS5000E iSCSI SAN (Storage Area Network server)–a must-have component for any VMware environment–and we migrated the Thecus and QNAP for backup use only.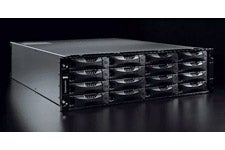 We expanded the three blades to 16GB of RAM, and turned them into VMware ESX v4 servers using the iSCSI NAS systems. Then we converted the physical servers to the virtual environment.
With the purchase of a VMware vSphere v4 Essentials Bundle and the existing IBM blades, Argus had a high-performing, scalable server infrastructure backed up with Vizioncore vRanger software. The vSphere package features three ESX servers with dual processors in each. VMware Virtual Center software manages the virtualized server environment, and makes it easy to distribute virtual servers among physical blade servers.
We upgraded the entire network using Dell PowerConnect 5448 Managed Gigabit Ethernet switches.
The Payoff
With the overhaul done, the company instantly received positive staff feedback. Argus moved from a constant fire-fighting mentality to growth in an expanding IT department, and management regained trust in its IT infrastructure.
Plant workers enjoyed reliability on computer-controlled jobs in their shops, with almost no downtime. Office workers could access files as well as e-mail, printing, and other tools, no longer bumping into delays and taking forced coffee breaks. Data security increased, and Argus saved time and money in the long run.
The company has since made further upgrades and enhancements. Their old network could not have supported the new Voice over IP phone system, which enables transferring calls, conference calls, centralized voicemail, and auto-attendants. And, with VoIP, Argus can give clients a single phone number that reaches multiple locations.
Argus also established a private extranet site for business clients to access secure, up-to-date information online. Clients can find a current inventory and status of work orders at any time instead of having to call someone at Argus to dig up data. Rather than being regarded as a big expense, technology is helping drive new sales.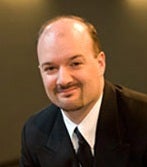 David Papp is president of Microtek Corporation, a full-service technology solution provider certified for CISSP, CISA, VCP, Cisco, and Microsoft, among others. Microtek offers working solutions for all aspects of technology, ranging from IT strategies, networking, Internet, and Web hosting to custom Web application design, and graphic-design marketing solutions. We are trusted IT advisors for all our clients' technological requirements. Contact us at 780-409-2525.
If you're an IT solutions provider serving the small to midsize business market, and you'd like to learn how you can contribute to PC World Tech Audit, send mail to techaudit@pcworld.com. We're always looking for more talented pros.
Tech Audit is written and produced in cooperation with IT professionals in the field. All recommendations and opinions expressed represent the independent judgment of the authors and do not necessarily reflect those of PCWorld or its editorial staff.
Follow Tech Audit on Twitter.