Just when you thought it was over, the iPhone on Verizon rumor is back…this time with a claim the iPhone is coming to Verizon in January 2011. The fresh report comes courtesy of Bloomberg news, which cites two sources "familiar with the plans." This is odd timing for a new iPhone-Verizon rumor considering that Apple just announced the iPhone 4 had the most successful product launch in Apple's history, and Verizon just made a big deal over the upcoming launch of the Android-based Droid X. Why dampen customer enthusiasm for either device with a tired, old rumor that just refuses to die?
That's just one of the many reasons, I'm wondering, yet again, how much truth there is to this reason. Here's another five things to consider before buying this rumor for the umpteenth time.
That Pesky Exclusivity Contract
Engadget recently dug up a court document where Apple appears to admit that it has a five-year exclusivity contract with AT&T for the iPhone expiring in 2012, not 2011. Yes, as has been noted before, AT&T's exclusivity contract could have been amended to shorten the deal in the wake of AT&T's well-publicized service issues. But outcry over AT&T is nothing new, and didn't Apple further cement its relationship with AT&T earlier this year by partnering with the carrier for iPad data connectivity? If Apple is overly concerned about AT&T service, it has a funny way of showing it.
Rumor Recycle
Some believe this latest rumor has a little more believability to it since it's coming from Bloomberg news, but let's not forget that "iPhone on Verizon" is the rumor that just won't die. My colleague JR Raphael took a look back at the history of this rumor and came up with eight significant milestones for claims about the iPhone coming to Verizon.
Yes, it's true that many pieces of tech news have started out as never ending rumors only to become fact much later on, the iPhone and iPad being two of them. But every time the iPhone on Verizon rumor turns up, people just want to believe no matter what.
Sales Are Just Fine, Thank You Very Much
Earlier this week, Apple reported that it had sold over 1.7 million iPhone 4 devices in the first three days of the new iPhone's launch. Apple also said it was the most successful product launch in the company's history, making it bigger than the iPad, iPhone 3GS, and iPhone 3G. There is also some data to suggest that many of the millions of customers lining up to get the iPhone 4 on launch weekend were overwhelmingly AT&T iPhone customers looking to upgrade.
So if there's truly customer dissatisfaction with AT&T,why are there so many repeat customers?
Technology
The other problem is that, despite earlier rumors of a September launch, an iPhone compatible with Verizon's network has yet to appear. Unlike AT&T, which uses the global GSM standard, Verizon uses CDMA cellular technology requiring slightly different components than the GSM-based iPhone.
What's more likely is that a Verizon iPhone would show up once Verizon has transitioned to its fourth generation LTE network, the same next-generation cellular technology AT&T is developing. In fact, Verizon's CEO Ivan Seidenberg said as much in April 2009.
Verizon plans on having its LTE network up and running in 25 to 30 U.S. markets later this year covering about 100 million people. But if Verizon's updated network requires an equally updated iPhone, we may be waiting until at least summer 2011 before we see the iPhone on Verizon.
Android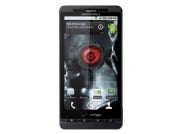 Verizon is spending a lot of time getting cozy with Google's Android platform these days. The two companies, along with Adobe and Motorola, just launched the Droid X, the latest iteration of the most popular Android handset. There are also persistent rumors that a follow up to the original Droid–Droid 2–is coming in August.
Of course, Android handsets on Verizon don't preclude the possibility of a Verizon iPhone, but Verizon has a great smartphone partner in Google. The search giant recently boasted it was seeing an average of 160,000 Android activations every day (the equivalent of almost three iPhone 4 launches a month), and a new and better Android device shows up every few weeks. Verizon may like to have the iPhone too, but right now it doesn't appear to be in a rush to get it.
The iPhone probably can't remain an AT&T exclusive forever, but neither Apple, AT&T, or Verizon look like they're in a rush to change the current status quo.
Connect with Ian on Twitter (@ianpaul).